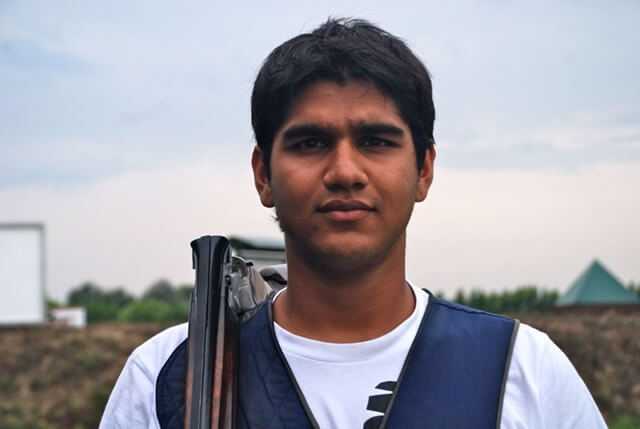 Kynan Chenai
2006 World Champion Manavjit Sandhu and 2008 Commonwealth Youth Games gold medallist Kynan Chenai were very impressive in Men's Trap at the ISSF World Cup in Gabala, Azerbaijan.
Both shot 123 each in the qualification which included a perfect 75/75 on day two.
Manavjit had series of 25,23,25,25 and 25 for 123 while Kynan's scores in the five rounds were 24,24,25,25 and 25 for the same total of 123.
Even after shooting a world class score of 123 both the Indians were tied with 10 others for the two slots in the final. Unfortunately the challenge of the Indian shooters came to an end in the tense shoot-off.
Manavjit was ultimately placed 11th while Kynan was ranked 12th.
The third Indian trap shooter – Zoravar Singh Sandhu – finished in 53rd place with a total score of 119 (24, 24, 24, 24, 23).
The 2004 Athen's Olympic Champion Alexey Alipov of Russia claimed the gold medal in this event. The 40-year-old shooter beat the 2012 Olympic Champion Giovanni Cernogoraz of Croatia (32) in the gold medal match by 15 to 14 hits. Bronze went to the 32-year old Italian shooter Erminio Frasca.
Comments