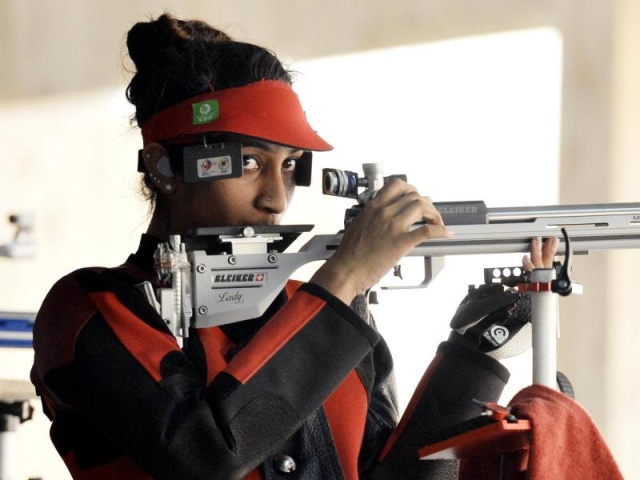 Elizabeth Susan Koshy of Kerala won the gold medal in women's 50m rifle three positions at the ongoing 12th Sardar Sajjan Singh Sethi Memorial Masters Shooting Competition in New Delhi.
The 25-year-old Elizabeth, who qualified for the final with a score of 1161, shot 460.1 to win the gold with a 4.5 points margin over former World Champion Tejaswini Sawant of Maharashtra.
The bronze was won by Hema KC of Gujarat.
[gview file="https://www.indianshooting.com/wp-content/uploads/50m-3p-women-final.pdf"]
[gview file="https://www.indianshooting.com/wp-content/uploads/50m-3p-women.pdf"]
[gview file="https://www.indianshooting.com/wp-content/uploads/50m-3p-women-junior-final.pdf"]
[gview file="https://www.indianshooting.com/wp-content/uploads/50m-3p-women-junior.pdf"]
Comments