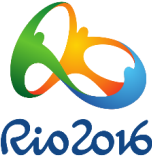 "I don't know what happened, my mind has totally gone blank," said Apurvi Chandela after competing in the Women's 10m Air Rifle at Rio Olympics.
"Of course when I came in this morning, I expected to win. Who doesn't," said a visibly crestfallen Chandela before proceeding to see the finals of the competition, which was won by 19-year-old Virginia Thrasher of the USA.
Apurvi had won the gold medal at the 2014 Commonwealth Games in Glasgow. Her other colleague Ayonika Paul had won the silver at the competition. Paul, who too watched the finals from the rear gallery, did not want to comment.
Apurvi was placed at the 34th position with a combined score of 411.6 while Ayonika was 43rd with 407.0 among 53 shooters at the Olympic Shooting Centre in Deodoro.
Comments