In a career spanning close to three decades, Naresh Sharma has fought harder battles off the shooting range than from his firing line. It hasn't just been about the frequent run-ins with the national federation, Paralympic Committee of India (PCI), it is also about staying motivated to carry on what has been a relentless fight for this celebrated shooter.
The 47-year-old Naresh now has a reason to celebrate after a long gap as he is back in the Indian team that will travel for the Para Shooting World Cups in Al Ali, UAE, and Wroclaw, Poland, in March and April respectively. The road back has been arduous and even meant knocking the doors of the courts against what he claims the "unjust policies" of the PCI that keep changing like shifting sand.
Naresh came out with flying colours in his pet event, 50m rifle three positions, in the January 21-29 selection trials at Dr. Karni Singh Shooting Range with scores of 1135 and 1145 to leave the competition far behind. The triumph was not about shooting high scores but the three-year preparation to pull them off. After the 2017 World Cup in Bangkok, Naresh had exited the Indian team for what he claims failing to shoot the absurdly high scores set by PCI at trials.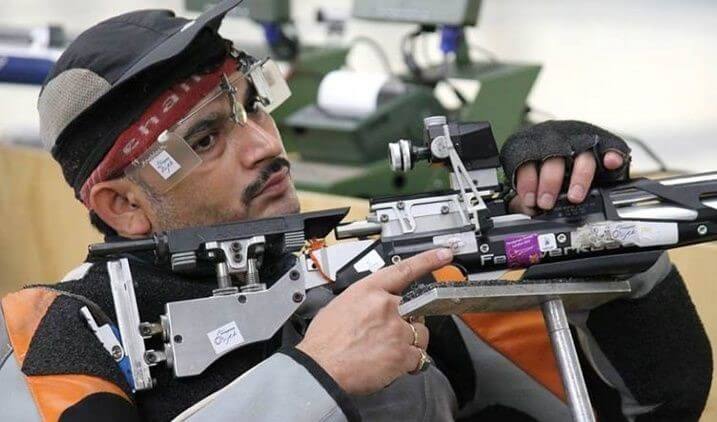 After approaching the courts against this policy and the "fight for rights", Naresh decided the way to fight back was by raising the bar himself. "I did not want people to say that Naresh Sharma quit for the fear of shooting high scores."
Despite being severely handicapped by a resource crunch as he has been without a job for a while, Naresh has spent Rs 1.5 lakh (Rs 30 a bullet) to procure ammunition in preparation for the upcoming World Cups. The number reads a staggering Rs 10 lakh for the past four years. "I could not pay special attention to my diet because of money matters, what I could do was train more to get better," said the five-time Paralympian.
A typical morning began at 7am with an hour-long session of stretching and yoga, followed by a strenuous training session of four hours. The afternoon session was similar with training on till 4pm. The results started to show as Naresh shot 1129 at the 2019 Nationals at Trivandrum for gold in 50m three positions and 1132 at the selection trials in January 2020. This was just short of the PCI target of 1138 at trials for a non-Olympic quota World Cup. Incidentally, the International Paralympic Committee has set the bar at 1120 for a World Cup that comes with quota places for the Olympics.
When Naresh got to know of his inclusion in the 13-member team for the World Cups on January 29, there was joy that he had trumped the odds. "It's God's gift that I am mentally strong, and I always told myself that I would prove myself come what may," says Naresh. There was anguish as well. "I could have performed better at the trials and going forward I have to work harder."
By Robin Bose
Comments