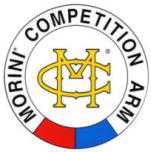 Anmol Jain of Haryana overcame several big names as he won gold in the Men's 10m Air Pistol on the concluding day of the 60th National Shooting Championship in Pune.
18-year-old Anmol who shot 579 to qualify for the finals, went on to upset a handful of experienced shooters including Vijay Kumar, the 25m Rapid Fire silver medallist at the 2012 London Olympics, P.N. Prakash and Omkar Singh.
In the final, Anmol shot a sequence of 10.6, 10.5 and 10.0 to climb to third position ÔÇö behind Punjab Achal Pratap Grewal and Karnataka Prakash ÔÇö after six shots, and followed that up with 10.6 and 10.7.
Once he took over the lead, there was no stopping the youngster.
A bulls-eye 10.9 on his 18th shot was the high point of his performance in the final, which he finished with a 10.8 and 10.2. His 20-shot final score-sheet had 12 scores of 10 and more.
Prakash took silver and Omkar the bronze. Vijay Kumar was the fourth to be eliminated in the final.
Army's star pistol shooter Jitu Rai finished ninth in qualifying to miss the final.
In the Junior Men's Final which was held just an hour before the Men's final, Anmol had been beaten by Army Gaurav Tomar who shot 196.2 while Anmol shot 195.4. Another promising youngster from Rajasthan, Hemendra Singh Kushwaha won the bronze with a score of 173.3.
Anmol has come up the ranks and has been a consistent international shooter at the junior level for the last two years, including winning a silver medal at the Junior World Cup in Gabala earlier in the year.
The Results:
Men's 10m Air Pistol: 1. Anmol Jain (Har) 201.4 (579), 2. P.N. Prakash (Kar) 197.5 (578), 3. Omkar Singh (Army) 175.8 (578), 4. Achal Pratap Grewal (Pun) 154.9 (579), 5.Vijay Kumar (Army) 134.3 (578), 6.Gaurav Rana (Utk) 115.4 (580), 7 .Maninder Singh (Pun) 91.4 (577), 8.Vikram Shinde (Mah) 73.0 (577).
Team: AMU (Jitu Rai, Manjit Singh, Gaurav Tomar) 1725, 2. Maharashtra (Vikram Shinde,Ronak Pandit, Bagul Rajendra) 1719, 3. Punjab (Maninder Singh, Tinjit Dhanota, Akshay Jain) 1715.
Junior Men's 10m Air Pistol: 1. Gaurav Tomar (Army) 196.2 (571), 2. Anmol Jain (Har) 195.4 (579), 3. Hemendra Singh Kushwaha (Raj) 173.3 (572).
Team: 1.Uttarakhand (Gauran Rana,Samarjit Singh, Jatin Singh Rahore) 1713.0, 2. Haryana (Anmol Jain, Lucky, Himanshu Tanwar) 1706.0, AM U (Gaurav Tomar, Yashwant Singh, Gumeet) 1699.0
Comments