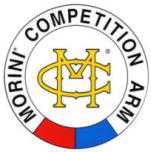 Manjit Singh of Army pipped teammate and Olympian Jitu Rai to the gold medal in the Men's 50m Pistol at the ongoing 60th National Shooting Championship in Pune on Wednesday.
Manjit, who qualified for the finals in third highest qualification score of 552, shot 187.4 in the 20-shot final to emerge champion at the Balewadi Shooting Range.
Jitu, who qualified in fifth position with a score of 550, could only manage a score of 185.7 in the final to settle for the Silver medal.
Navy's Omkar Singh took the bronze with a score of 164.8.
The Army won the team gold with Manjit, Jitu and Om Prakash shooting a total score of 1,642.
The Air Force team took the team silver with a score 1,636 while Maharashtra got the bronze with a score of 1,606.
In the Junior Men's 50m Pistol, Punjab's Arjun Singh Cheema beat Haryana's Anmol Jain 183.4 to 181 in the final to claim gold. Mankaran Preet Singh of Punjab took the bronze with a score of 157.6.
Punjab also claimed the team gold in the event with Arjun, Mankaran and Surinder Singh notching up a total of 1,604. Haryana claimed the silver and Uttarakhand got the bronze.
The Results:
Men's 50m Pistol: 1. Manjit Singh (Army) 187.4; 2. Jitu Rai (Army) 185.7; 3. Omkar Singh (Navy) 164.8; 4; Om Prakash (Army) 146.0; 5. Amanpreet Singh (ONGC) 124.2; 6. Deepak Sharma (Air India) 106.4; 7. P.N. Prakash (Karnataka) 85.9; 8. Monu Tomar (Air Force) 63.0.
Team: 1. Army Marksmanship Unit (Manjit Singh, Jitu Rai, Om Prakash) 1642.0; 2. Air Force (Monu Tomar, Ravinder, Kapil Kumar) 1636.0; 3. Maharashtra (Ronak Pandit, Kaikhushru M. Irani, Bagul Rajendra).
Comments