Italy's Olympic Champion Niccolo Campriani has donated his gold medal winning rifle to the Olympic Museum at Lausanne in Switzerland.
The Olympic champion had to part with his Pardini air rifle who Campriani, a mechanical engineer himself, designed and developed along with the Italian company three years back with which he claimed his first Olympic gold at Rio.
"There is a great story behind this air rifle. I actually helped to design it from scratch just three years ago and now here we are winning the Olympic gold medal with it", said Campriani.
The 29-year-old shooter had won two gold medals in the Men's 10m Air Rifle and in the 50m Rifle Three Position at Rio Olympics.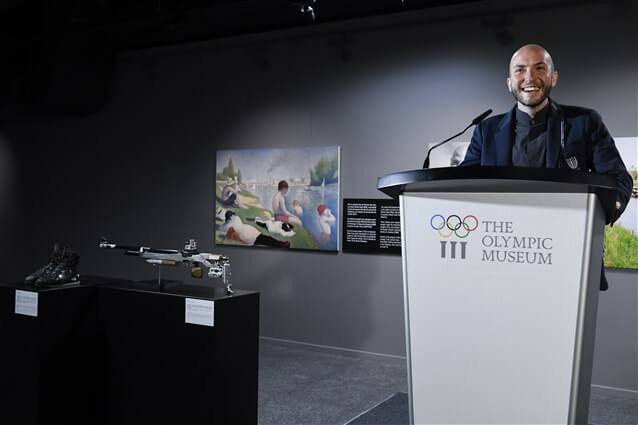 In a ceremony held on October 13th, Campriani who had won a gold and silver at the 2012 London Olympics along with his rifle also donated his shooting shoes which he has been using for the last sixteen years.
"Those were my first pair of shoes which I had bought in the year 2000 and I always tried to change the shoes but I had the right feeling wearing them. They had become very old in the last five years but I still used them for the last two Olympics. So I am leaving behind a piece of my life but I know how much you will take care of them" said Campriani.
Campriani is a great fan of the Museum, having visited it twice before.
"It's my third visit here. I am a big fan of the Olympic museum and that's why when they proposed me to donate a part of my Olympic equipment, I was really very happy to do that", added Campriani.
Campriani's rifle and shoes are now part of the collection displayed at the Olympic Museum, where they will be preserved forever along with the emotions hidden behind their history.
Comments