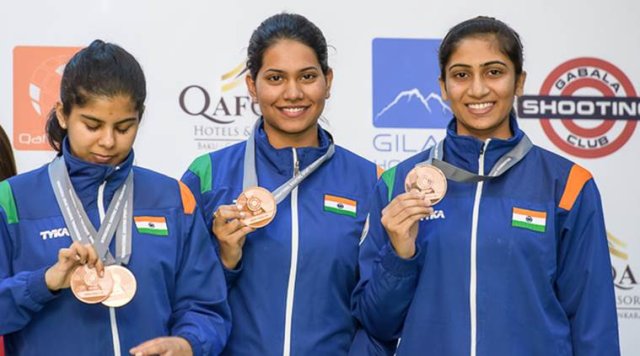 India's junior shooters who won twenty four medals at the ISSF Junior World Cup in Gabala, were felicitated by the National Rifle Association of India (NRAI), at a function held at the Dr. Karni Singh Shooting Range on Saturday.
The team won nine gold, five silver and ten bronze medals to finish an impressive second in the overall medals tally. Russia topped the table with a total of twenty five medals including twelve gold medals.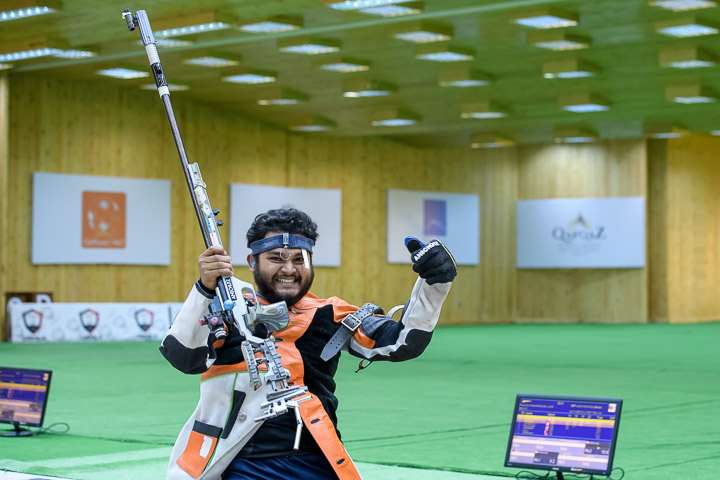 The medalists received cash awards along with certificates. Their performance was an improvement from the fourth place finish achieved at the year's first junior World Cup in Suhl, Germany, where the Juniors had won a total of 10 medals including three Gold medals.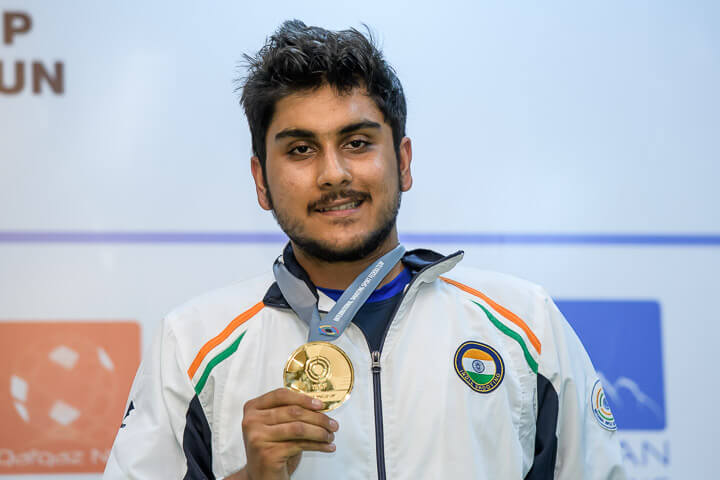 The standout performances in Gabala included individual gold medals in two Olympic events – Shubhankar Pramanik's gold in 50m Rifle Prone and Rushiraj Barot's gold in the 10m Air Pistol.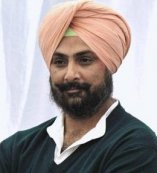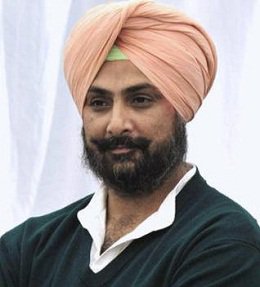 Speaking on the occasion, Mr. Raninder Singh, President, NRAI, said, "Junior shooters started from scratch in the last two years and today seniors are also threatened. Apart from the performances in Rifle and Pistol events, there were excellent results in Shotgun as well. I only want to say that you are the future and you will be competing in Tokyo 2020."
"We must have some form of transitory policy to safeguard the interest of shooters. The Junior coaches have done a wonderful job and parents have played a very important role as well. This felicitation is a small gesture from the federation and the Juniors have earned it," he added.
The individual gold medallists Shubankar Pramanick, Rushiraj Barot, Sambhaji Patil and Anhad Jawanda were presented Rs.11,000 each. The individual silver medallists Gurmeet Singh and Anmol were presented Rs.7,500 each while the bronze medallists Arjun Babuta, Gaayathri Nithyanandam were were awarded Rs.5,000 each.
Each member of the teams that won the gold, silver and bronze were presented Rs.5,000, Rs.3,000 and Rs.2,000 respectively.
Comments