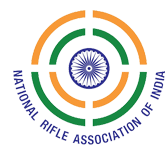 The National Rifle Association of India (NRAI) was awarded the "Sports Excellence Awards 2019″ in the category of Best Sports Federation in the country during the "National Summit & Awards on Sports Business" organised by the Associated Chambers of Commerce and Industry (ASSOCHAM).
"This is another feather on the cap of the Shooting sport community in the country. They have been raising the performance bar every day over the past few years and good news, including that of our shooters doing well in the Asian Airgun in Taipei, continues to flow in continuously, which is a positive sign. I on behalf of my fantastic team at NRAI to whom this award really belongs, as well as on behalf of our most valued players, coaches and the entire fraternity, most humbly accept the award and express deep gratitude to ASSOCHAM for recognizing us and encouraging us to do even better," stated Raninder Singh, the NRAI president.
On behalf of NRAI, the secretary general D. V. S. Rao and secretary Rajeev Bhatia received the trophy from Ms. Neelam Kapoor, the Director General of the Sports Authority of India (SAI), and cricketer Madan Lal.
Comments