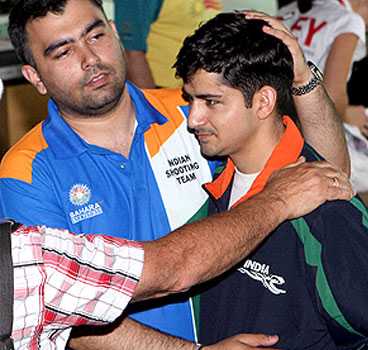 Olympic quota winner Hariom Singh's chances of shooting in the London Games next year is in jeopardy.
He has been dropped from the Indian squad for the Asian Championships to be held in Doha from January 11 to 22. The Army marksman, who won the quota place for India from the 50m rifle prone at the Munich World Championship last year, has suffered a dip in form and has slipped to eighth place in the list, as per the NRAI's selection policy.
The NRAI had him in the squad initially, giving him special consideration since he was a quota winner, but was forced to change its decision after the fourth and fifth placed Minimum Qualification Score shooters wrote to them arguing their case.
"The Technical Committee had to drop him because he was placed eighth and the fourth and fifth shooters (Shivaji More, Joydeep Karmakar) said that they should be allowed to go on their own cost," said Rajiv Bhatia, NRAI secretary, on Tuesday.
Comments