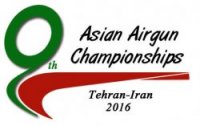 A revised Indian squad was announced today for the 9th Asian Airgun Championship to be held in Tehran, Iran from 3rd to 9th December.
The earlier squad had been withdrawn on 4th October just two days after it's announcement by the National Rifle Association of India (NRAI).
The most significant change is in the Women's 10m Air Pistol as Olympian Heena Sidhu has been replaced by Harveen Srao.
There are also some changes and shuffling in the youth and junior categories.
In the Junior Men's 10m Air Rifle, two shooters Diwakar Yadav and Omkar Santosh Ukride who had been named earlier do not figure in the revised squad. Their spots have been given to Arjun Babuta and Tejas Krishna Prasad who had been initially named in the youth category. The two new shooters in the youth category now are Sachet Santosh Pinnanath and Vinay Kumar Sashikant Patil.
Yashwant Singh was replaced by Saurabh Chaudhary in the Junior Men's 10m Air Pistol while Gauri Sheoran lost her spot to Anushka Patil in the Junior Women's 10m Air Pistol.
The Team:
Men's 10m Air Rifle
1. Akhil Sheoran
2. Imran Hasan Khan
3. Satyendra Singh
Men's 10m Air Pistol
1. Jitu Rai
2. OM Prakash Mitharwal
3. Shahzar Rizvi
Women's 10m Air Rifle
1. Anjum Moudgil
2. Suma Shirur
3. Shriyanka Sadangi
Women's 10m Air Pistol
1. Harven Sarao
2. Ruchita Vinerkar
3. Sarvesh Tomar
Junior Men's 10m Air Rifle
1. Pratik Borse
2. Arjun Babuta
3. Tejas Krishna Prasad
Junior Men's 10m Air Pistol
1. Gurmeet
2. Hemendra Singh Kushwaha
3. Saurabh Chaudhary
Junior Women's 10m Air Rifle
1. Dilreen Gill
2. Geetakshi Dixit
3. Aashi Rastogi
Junior Women's 10m Air Pistol
1. Malaika Goel
2. Yashaswini Singh Deswal
3. Anushka Patil
Youth Men's 10m Air Rifle
1. Sachet Santosh Pinnanath
2. Vinay Kumar Sashikant Patil
3. Hriday Hazarika
Youth Men's 10m Air Pistol
1. Gaurav Rana
2. Anmol Jain
3. Surinder Singh
Youth Women's 10m Air Rifle
1. Samiksha Dhingra
2. Gayatri Nilesh Pawaskar
3. Vidhi Jain
Youth Women's 10m Air Pistol
1. Harshada Nithave
2. Yogita
3. Mahima Turhi Agarwal
Comments