Sports Authority of India (SAI) regional director Manmeet Singh Goindi on Tuesday alleged that Olympian Joydeep Karmakar is yet to settle his bills for his academy at their training centre in Kolkata.
Karmakar, who finished fourth in 50m rifle prone in 2012 London Olympics, had launched his shooting academy in association with the SAI Eastern Centre to promote the sport among the budding marksmen of the state.
Exactly a year after, Goindi said the Olympian has not paid a single penny for his venture.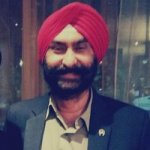 "He works for Railways. I think a NOC (No Objection Certificate) is needed to start a academy in his case, "Goindi told reporters on the sidelines of the All India 121st Beighton Cup hockey tournament.
"On top of that, he charges his academy students, but can't pay the rent. This kind of attitude is not expected from an Olympian. If you take a house and don't pay your rent, is that fair?" he added.
When contacted, Karmakar vehemently denied the allegations stating that Goindi believes in "malpractices" and is yet to produce a contract of the memorandum of understanding (MoU) between the two parties.
"He (Goindi) does not believe in pen and paper I think. It has been twelve months and he is still to produce a contract," Karmakar told IANS over phone.
"I got a mail from SAI on November 29 asking me to clear my dues. I made the full payment on December 1 but even then he has locked my academy in which I have personal equipments. Some 50 children are under me and are suffering," Karmakar said.
Goindi had been instrumental in giving the academy a shape as a godown at the SAI Eastern Centre had been turned into a shooting range.
Also Read: Joydeep Karmakar unveils his shooting academy
Comments