From being the flag-bearer of the Haryana contingent at the National Games in Jharkhand to being ignored for the prestigious Bhim Award given by the state government, rifle shooter Sanjeev Rajput has seen it all.
Even as the Haryana government will confer the Bhim Award on 42 sportspersons on Sunday, Rajput — who has represented the country in two Olympic Games and is winner of three World Cup medals, including a gold medal — is at pains to understand why his name is not there in the list.
It's unbelievable that Rajput who had been honoured with the Arjuna Award — the country's highest sporting award — in 2010 has been completely ignored by the selection committee for the said state award.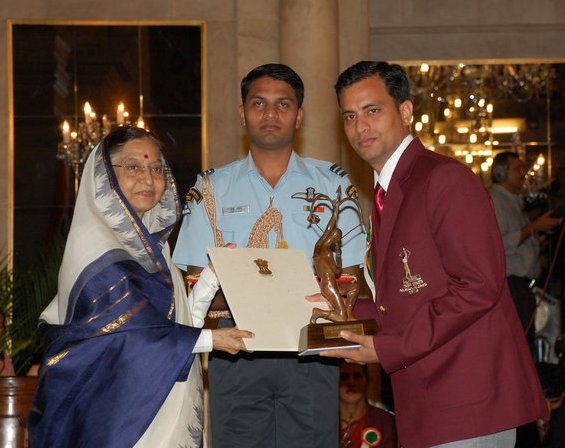 Speaking to indianshooting.com, Sanjeev Rajput says, I am the senior-most sportsperson of the state and have represented the country in the Olympics two times, in 2008 and 2012. Still I have been ignored for the Bhim Award by the state government, whereas on the basis of the same achievements the Government of India awarded me the Arjuna Award in 2010.ÔÇØ
Four among the list announced for the awards are from shooting and they stand nowhere close to Rajput as per his achievements in the sport goes.
"The four shooters selected for the award are very junior to me with regards to the achievements and longevity in the sport. These are a few examples, as these sportspersons are from my sport. I also have reasons to believe that favouritism and nepotism might have been applied in other disciplines too".
An Arjuna Awardee is being superseded by the active connivance of those involved in the selection of the sportspersons for the said award", added Rajput.
In a letter to the state government, Rajput has demanded a thorough enquiry into the whole affair.
Comments