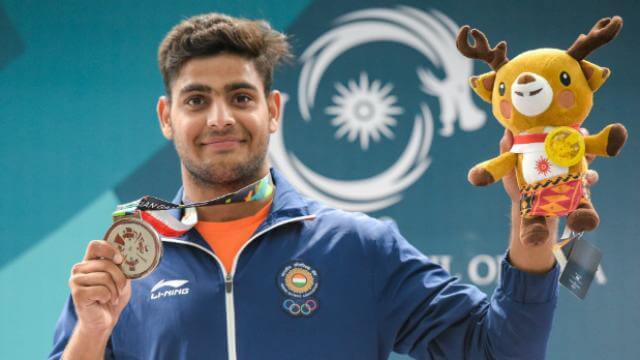 Asian Games silver medallist Lakshay Sheoran continued his impressive run as he won the men trap (T2) title for the second time at the ongoing Selection Trials in New Delhi.
The 22-year-old Lakshay from Haryana, who had won the first trial (T1), shot the best qualification score of 122 and then registered 43 in the final to claim the title with a margin of 3 points ahead of Prithviraj Tondaiman of Tamil Nadu. Balabhadra Tarasia of Army came 3rd with 32.
The Results:
Men's Trap (T2): 1. Lakshay Sheoran (Haryana) 43 (122); 2. Prithviraj Tondaiman (Tamil Nadu) 40 (118); 3. Balabhadra Tarasia (Army) 32 (118).
[gview file="https://www.indianshooting.com/wp-content/uploads/Trap-T2-Men-Women.pdf"]
Comments