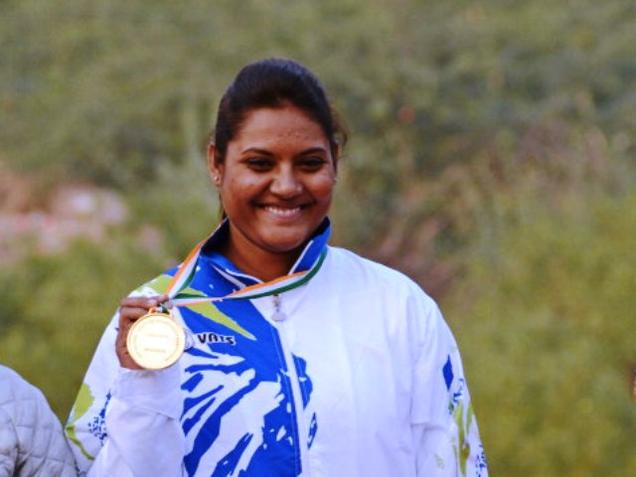 A twelfth standard school student from Bhopal, Shalini Yashwant beat top shooters Shreyasi Singh and Shagun Chowdhary to claim the gold in women's double trap at the 59th National Shotgun Championship in Jaipur.
Shalini who had won the silver in the last edition in Patiala registered 89 (24,21,24,20), 2014 Commonwealth Games bronze medallist Shreyasi Singh shot 86 (20, 23, 21, 22) to win the silver while Olympian Shagun Chowdhary shot 85 (20,22,24,19) to settle for the bronze, one point behind Shreyasi.
The 16-year-old Manisha Keer shot 80 to win the gold in junior category while Aliana Paul, sister of rifle shooter Ayonika Paul won the silver, three points ahead of Nivetha Nenthirasigamani, who had won the trap bronze earlier.
The results:
Women's Double Trap: 1. Shalini Yashwant 89; 2. Shreyasi Singh 86; 3. Shagun Chowdhary 85.
Junior Women's Double Trap: 1. Manisha Keer 80; 2. Aliana Paul 70; 3. Nivetha Nenthirasigamani 67.
Comments