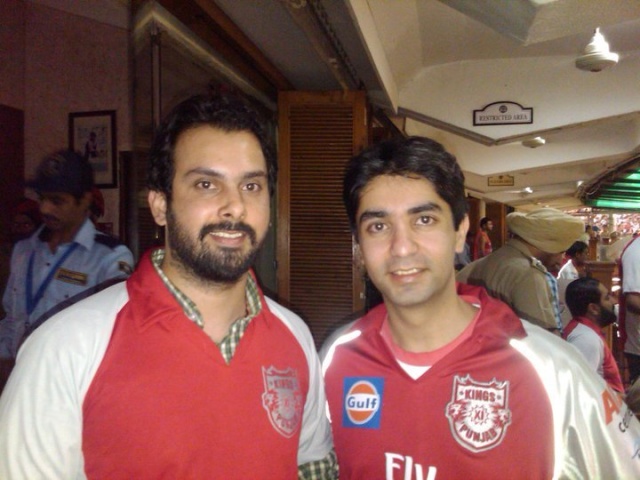 Sippy Sidhu (Left) with Abhinav Bindra.
The shooting fraternity in the country was plunged in sorrow after getting the news of the gruesome murder of national shooter Sippy Sidhu, who was found dead with bullet injuries in a park in Chandigarh on Sunday night.
34-year-old Sidhu was also a high-profile lawyer and a sports promoter coming from an affluent family. He was the proprietor of a law firm based in Chandigarh.
A Special Investigation Team (SIT) has been set up to probe the case. According to police, a passerby called the PCR around 11 PM on Sunday and said a man was lying unconscious in the Sector 27 park. When the police party reached the spot, they found Sippy bleeding profusely from four bullet wounds. He was rushed to the Government Multi Specialty Hospital in Sector 16 where doctors pronounced him dead.
Officials also stated, that Sippy Chevrolet Optra car was parked 100 meters away from the park, where they found his mobile and wallet.
Officials of Chemical and Forensic Science Laboratory, who examined the body, suspect that Sippy was attacked by more than two persons and at least two weapons were used. The shots were fired from close range. There were bullet wounds on his right shoulder, chest and face. Police is quite certain that it was a contract killing as the killers did not leave any clues behind. Sippy family members stated that he left home at around 9 PM to meet his friends. They also stated that there was a massive property dispute between him and a Delhi-based businessman. Police are currently probing that angle.
Sippy was a rifle shooter and had won the team gold along with Abhinav Bindra in the Punjab National Games in 2001. He had been on the shooting circuit for more than fifteen years and won medals regularly at various shooting competitions. He was a great promoter of sports and was Joint Secretary of the Paralympic Committee of India. He was also the founder and secretary general of the Paralympic Committee of Punjab.
The news of Sippy's murder sent shock waves in the shooting fraternity across India. "This is very shocking for me, he was very friendly and full of life," said 2002 Commonwealth Games gold medallist Sameer Ambekar.
On hearing the news, London Olympic bronze medallist Gagan Narang immediately left for Chandigarh from Delhi to attend Sidhu funeral. Sidhu was a dear friend of Narang and many other shooters. He will always be remembered!
Comments