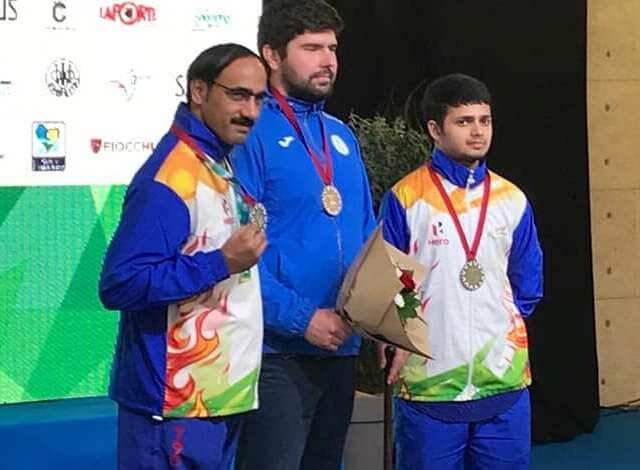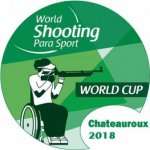 Singhraj Adhana won the silver medal and the Paralympic quota for India in the mixed 50m pistol SH1 at the World Shooting Para Sport World Cup in Chateauroux, France.
Singhraj lead the final throughout and remained in the gold medal position till the 22nd shot, but lost his lead of 1.4 point to Ukraine's Oleksii Denysiuk after shooting 8.6 and 8.3 on his last two attempts as Denysiuk came up with a near perfect 10.8 and 9.9. Singhraj took the second position of the podium with a score of 222.2 while Denysiuk won the gold with 224.6, his second title after winning the mixed 25m pistol SH1 on day one.
Earlier in the qualification, Singhraj shot a qualification score of 536/600 to make it to the final.
Manish Narwal, who shot the best qualification score of 542, was eliminated after the 22nd shot in the final to win the bronze with 203.4, his second medal of the competition after the gold he won in men's 10m air pistol SH1 two days ago.
The third Indian in the fray, Rahul Jakhar shot 505 to finish 25th in a field of 32 shooters.
The trio of Singhraj, Manish and Rahul also won the team gold for India with a total score of 1583/1800. The silver was won by Poland with 1570 while Turkey took the bronze with 1554.
The Results:
Mixed 50m Pistol SH1: 1. Oleksii Denysiuk (Ukraine) 224.6 (537); 2. Singhraj (India) 222.2 (536); 3. Manish Narwal (India) 203.4 (542).
Mixed 50m Pistol SH1 Team: 1. India (1583); 2. Poland (1570); 3. Turkey (1554).
Also Read: Manish, Deepender make it one-two for India at Para Shooting World Cup
Comments