After four editions of the International Online Shooting Championship (IOSC) and the month long Online Shooting League (OSL) in July, indianshooting.com is back with another IOSC. Unlike previous chapters, which lasted a day, this time it will be spread over two days and will take place on October 3rd and 4th. As in the past, top shooters from around the world are expected to take part in large numbers.
At a time when no competitions are happening across the globe due to the pandemic, the concept is gaining popularity in the shooting fraternity and among stakeholders. This current edition promises to be better and grander as the experience gained from organising four editions of IOSC and OSL will come handy.
The growing popularity of indianshooting.com initiatives can be gauged from the fact that renowned gun manufacturer, Steyr, is on board this time along with long-time associate Capapie. Based in Austria, Steyr has a rich history in Olympic shooting, and made its strong presence felt during the OSL with Etienne and Martin shooting high scores for their teams with Steyr air rifles.
Capapie rifle clothing is manufactured and is exported to 70 countries and proof of their reliability lies in the number of medals rifle shooters have won at the ISSF World Championships and World Cups.
It was the runaway success of the OSL that prompted another edition of IOSC. Throughout the OSL, top shooters like World No 27 Etienne Germond of the French Frogs and OSL champions Austrian RocksÔÇÖ Martin Strempfl, an Olympic quota winner for his country, kept stressing how the matches were a blessing in disguise. It gave me an opportunity to shoot as a team with my compatriots whom I had not seen for a long time due to the coronavirus. The league provided us an opportunity for team bonding and left us with great memories,ÔÇØ said Etienne.
Coaches too were full of praise. "The matches were executed perfectly. It gave my young shooters an opportunity to compete and feel the real pressure of an international competition. I'm sure they will use the experience to become better shooters," said Guy Starik, four-time Olympian and coach of the OSL team 'Israel Maabarot'.
The biggest compliment came from India only individual Olympic gold medallist Abhinav Bindra who watched the OSL live on the Facebook page of indianshooting.com.
As in the past, the matches will be streamed live on the Facebook page of indianshooting.com from 4 PM onwards, and shooters will log in through the video conferencing app Zoom from their respective locations and shoot on electronic targets.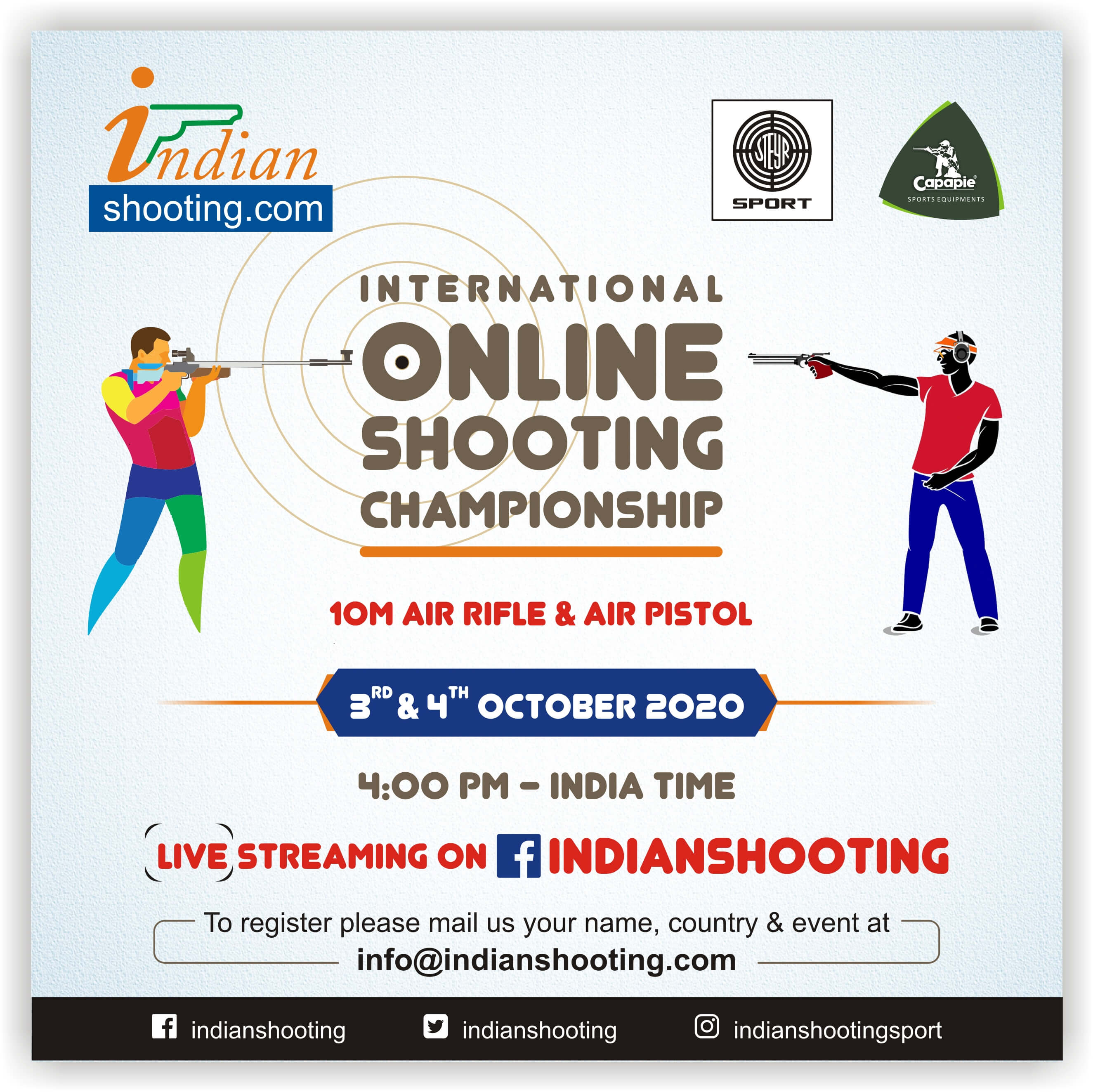 Comments