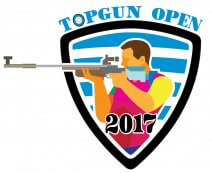 Around 300 shooters from all over the country will be seen in action at the TopGun Open Shooting Championship to be held from 13th to 15th October in Gurgaon.
The shooters will compete in the 10m air rifle and air pistol events over three days followed by finals on Sunday at the TopGun Shooting Academy in Gurgaon.
With an aim to make it more exciting and spectator friendly a special format will be used in the finals to decide the prize money winners in rifle and pistol category.
Top eight shooters from all rifle and pistol events will be short listed for the two finals. There will be a race to seven match among the finalists. The shooter who shoots the highest shot in each round will get a point and the shooter who reaches seven points first will win the TopGun trophy along with the prize money.
Several International and national level shooters have registered for the biggest ever shooting competition in Gurgaon.
The competition will also mark the launch of the Gurgaon branch of TopGun Shooting Academy. This is the biggest shooting range in Gurgaon and will provide professional training along with competition support.

Comments