Shooters from Topgun Shooting Academy bagged four medals at the 24th Delhi State Inter School Shooting Competition held at the Dr. Karni Singh Shooting Range in New Delhi.
Pratyush Aman Barik (Air Force Bal Bharati School) shot 620.7 to win the gold in Youth Men's 10m Air Rifle (ISSF) while Noor Srivastava (Vasant Valley School) shot 383 to win the silver in Sub-Youth 10m Air Rifle (NR).
The academy also won two medals in 10m Air Pistol. Meenal Yadav (K.S.K Academy Public School) shot 533 to win the bronze in Youth Women's 10m Air Pistol (ISSF) while Rishi Sharma shot 370 (K.R. Mangalam World School) to win the bronze in Sub-Youth Men's 10m Air Pistol (NR).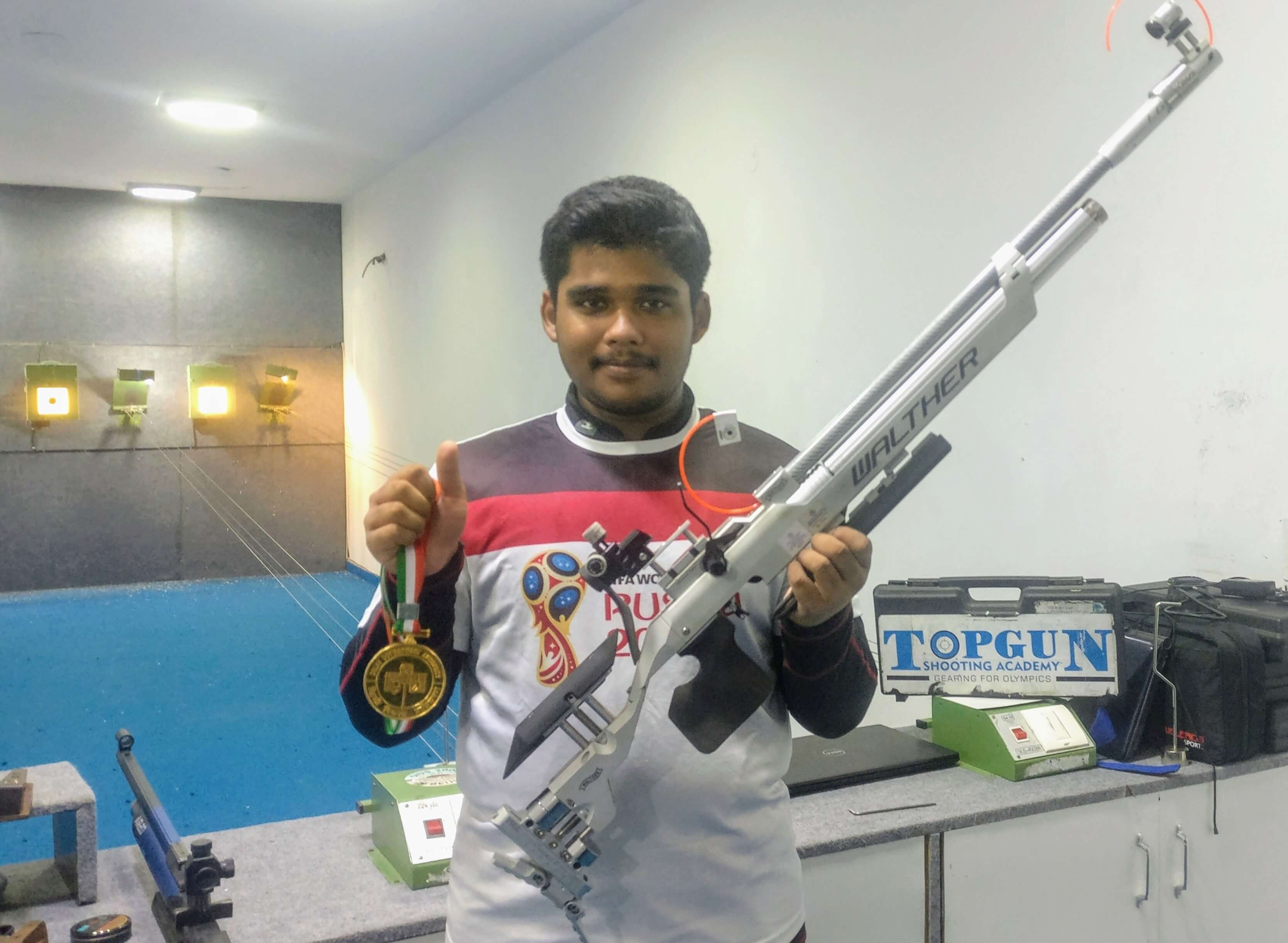 "Due to the ongoing pandemic, this was the first competition after a very long time for our shooters and I am happy with these results. Our shooters are hungry for competitions and we look forward to this year's Nationals", said international shooter Shimon Sharif, who is also the founder of Topgun Shooting Academy.
The Delhi based shooting academy has been producing champion shooters since the last 15 years many of whom have won medals for the country.
Two shooters from India, who were identified and nurtured by the academy, won medals at the recently concluded ISSF Junior World Championships in Lima, Peru. Shaurya Sarin won silver in the Junior Men's 50m Pistol while Paarth Makhija won the gold in the Junior Men's 10m Air Rifle Team.
Contact Topgun Shooting Academy at 011-41088098.
Comments