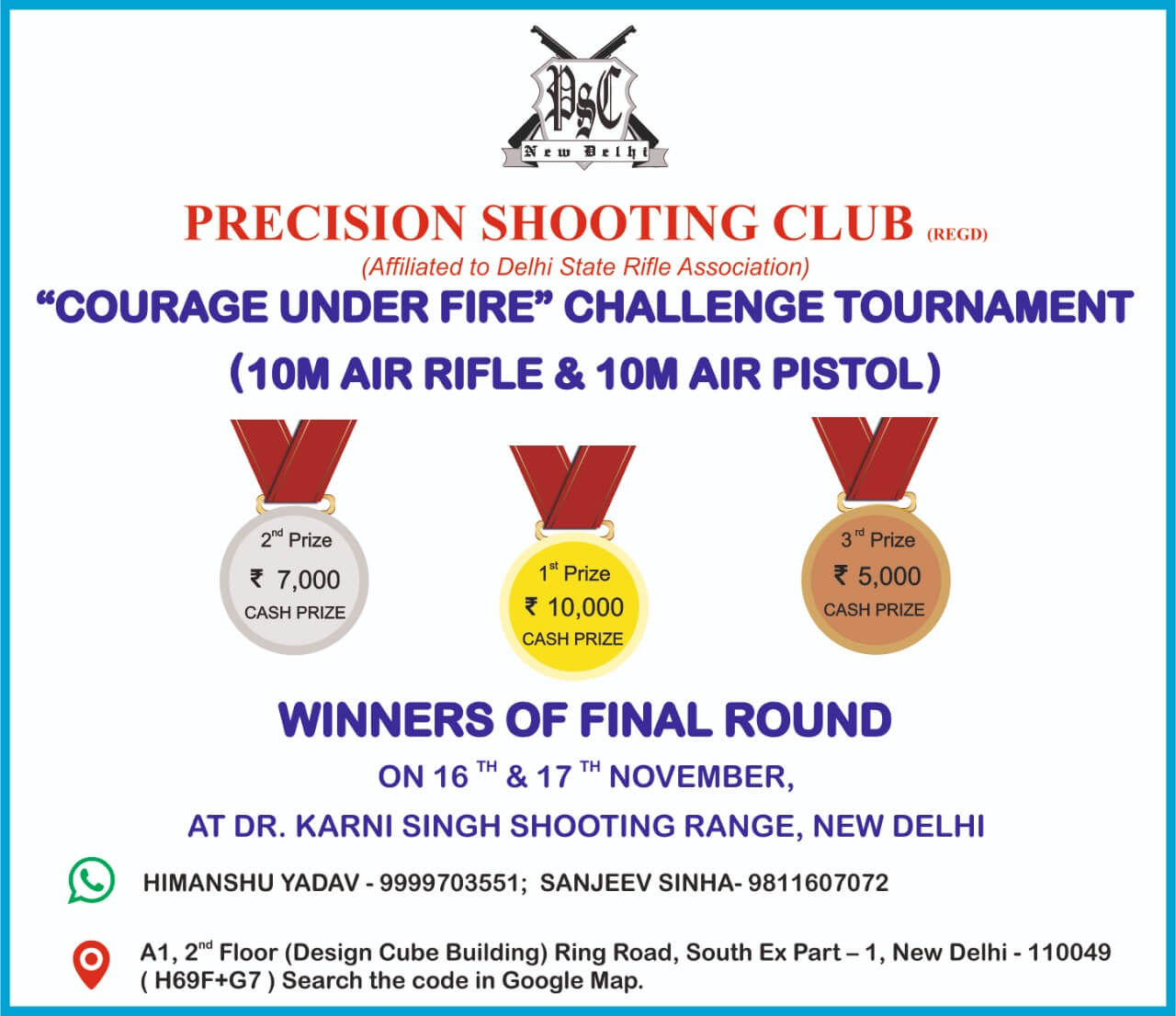 Precision Shooting Club will be organizing the "Courage Under FireÔÇØ Challenge Tournament 2019 at the Dr. Karni Singh Shooting Range in New Delhi on 16th & 17th November.
The shooting competition in 10 meter air rifle and air pistol offers a prize money of Rs. 44,000.
The competition is being organised in association with Delhi State Rifle Association and aims at providing match training just before the National Championship.
About Precision Shooting Club:
Precision Shooting Club is a premier shooting club in New Delhi, India. It is registered as a society under the Societies Registration Act, 1860. The Club is professionally and responsibly managed by international shooters and renowned shots. Precision Shooting Club is affiliated with the Delhi State Rifle Association, which is affiliated to The National Rifle Association of India, the umbrella organisation for all sports shooting activities in India.
Contact at precision.shooting.club@gmail.com
Comments