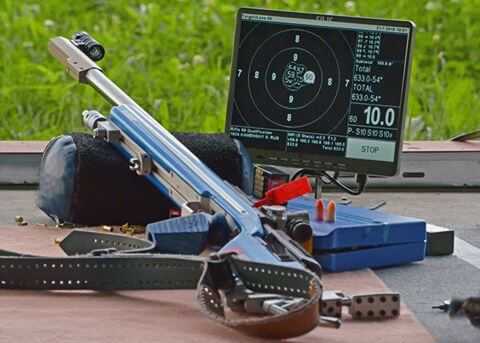 TopGun Shooting Academy provides professional training in Olympic Shooting Sport.
The academy was launched in 2006 by shooter Shimon Sharif with an aim of professionalizing coaching in shooting sport and making it more accessible to the masses. The academy is associated with several schools and colleges and is always in the process of hunting and developing future shooting stars.
All courses conducted by the academy have been specially designed by renowned coaches and shooters of repute.
The academy plans and manages the trainees in a very systematic way and also assists them for their participation in various competitions in India and abroad.
The academy aims at recognizing potential among young kids and adults and help them accomplish their goals. World-class training and the best coaches in the country together train and groom the shooters and ensure they achieve their potential.
The academy has organised training camps and clinics with foreign coaches from Germany and Hungary and special clinics and interaction sessions with shooters like Gagan Narang, Vijay Kumar and Samaresh Jung.
The academy has also played host several times to prestigious colleges like "Lady Sri Ram College" and "College of Jesus and Mary" for conducting their admission trials in shooting.
TopGun Locations: Delhi/Noida/Faridabad
Coaches: Certified by National Rifle Association of India
Contact us at info@indianshooting.com or at 011-41088098
Join us on facebook:
facebook.com/TopGunShootingAcademy
Media Coverage:
TopGun marksmen dominate inter-school – BS
Yoga and Shooting at TopGun – NDTV
TopGun Shooting Academy Dominates – Hindustan Times
Fitness training at TopGun – NDTV India
Comments