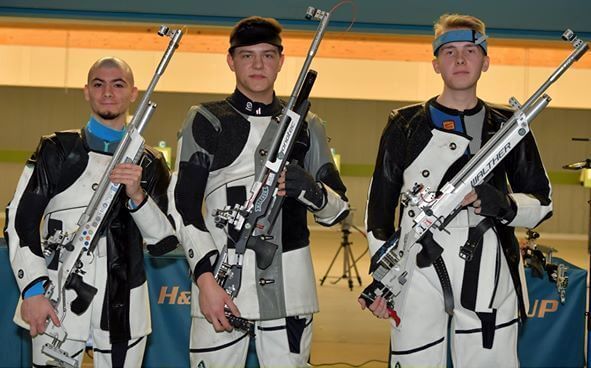 Zalan Pekler of Hungary wins gold medal in the junior men's 10m air rifle at the H&N Cup in Munich, Germany.
The 19-year-old Zalan shot the best qualification score of 629.8 and then shot a brilliant 251.3 in the final — which also included two consecutive 10.9 on his 19th and 20th shots — to seal the gold with a margin of 0.9 point.
The silver was won by Petrin Agustin Martin of Italy won the silver while Viktor Kiss of Hungary took the bronze.
[gview file="https://www.indianshooting.com/wp-content/uploads/F100000IA2201201315.1.AR60J.0.001.pdf"]
[gview file="https://www.indianshooting.com/wp-content/uploads/Q100000IA2201201100.1.AR60J.0.001.pdf"]
Comments