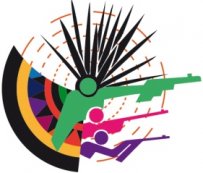 Anjum Moudgil won a silver medal in Women's 50m Rifle Three Position at the ISSF World Cup in Guadalajara, Mexico.
The 23-year-old Anjum, who had finished 4th in the 10m Air Rifle on the opening day of the competition, looked in great form in the finals and took a lead of 0.8 point at the end of prone position.
The reigning National Champion was a little shaky in the initial stage in standing position and slipped two places down to the 4th position. A near perfect 10.8 on the 11th shot in standing position ensured she was back in contention for a medal. Anjum ended with a 10.2 to win her first World Cup medal, missing the gold by 1.2 point.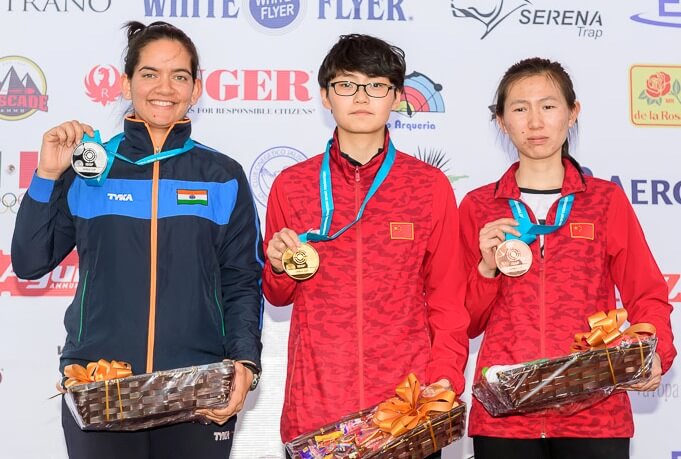 Earlier in the qualification, Anjum shot 1170 (Kneeling 389, Prone 399, Standing 382).
Gaayathri Nithyanadam shot 1153 (Kneeling 388, Prone 394, Standing 371) to finish 15th while experienced Tejaswini Sawant, who had won silver at the 2009 World Cup in Munich, shot a score of 1153 (Kneeling 384, Prone 395, Standing 374) to finish 16th.
China's Pei Ruijiao, who is participating in her first World Cup, won gold while bronze was won by her compatriot Sun Ting in her first ever international competition. Pei had also set a new qualification World Record with a score of 1178.
This was Anjum's 8th World Cup appearance but her first in the new format of 120 shot qualification being introduced from this World Cup.
In November last year, Anjum had won two medals — a silver and a bronze — at the Commonwealth Shooting Championship in Brisbane. She had won a double gold in the 2016 South Asian Games in Guwahati and a junior bronze at the 2014 Asian Shooting Championship in Kuwait.
India still leads the medals tally with 8 medals (3 Gold, 1 Silver, 4 Bronze) while China is in second and catching up with five medals till now (2 Gold, 2 Silver, 1 bronze).
The Results:
Women's 50m Rifle Three Positions: 1.  Pei Ruijiao (China) 455.4 (1178); 2. Anjum Moudgil (India) 454.2 (1170); 3. Sun Tiing (China) 442.2 (1167); 15. Gaayathri Nithyanadam (India) 1153; 16. Tejaswini Sawant (India) 1153.
Comments