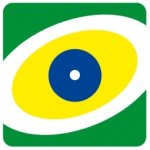 Abhishek Verma won the gold medal while Saurabh Chaudhary the bronze, in a dominant display by Indian shooters in the men's 10m air pistol at the ongoing ISSF World Cup in Rio de Janeiro.
The 30-year-old Abhishek, who had won a bronze at the Asian Games last year, took an early lead after the first ten shots and maintained it throughout the final. He shot a 10.7 on his last shot to seal his second World Cup gold after the one at Beijing in April.
For a change, the 17-year-old teen sensation Saurabh had to settle for a bronze this time — his sixth ISSF World Cup medal of the year. He had earlier won a phenomenal five gold medals.
The silver was won by Turkey's Ismail Keles with a score of 243.1, losing the gold by 1.1 point to Abhishek.
With this gold, Abhishek and Saurabh have now won all the four ISSF World Cup gold medals on offer this year between them.
India have already exhausted the maximum Olympic quotas available per country in this event, with both Abhishek and Saurabh securing the quotas in the previous World Cups.
In the qualification, Saurabh (584) had a better score than Abhishek (582). Just one and three points separated the duo from the top qualifying score of 585 posted by Ukranian veteran Oleh Omelchuk.
The third Indian in the fray, Gaurav Rana shot 571 to finish 44th in a field of 87 shooters.
India is placed at the top of the medals tally with 2 gold, 1 silver and 1 bronze for a total of 4 medals.
[gview file="https://www.indianshooting.com/wp-content/uploads/F100000IA2908191630.1.AP60.0.001.pdf"]
[gview file="https://www.indianshooting.com/wp-content/uploads/Q100000IA2908191015.1.AP60.0.001.pdf"]
Comments