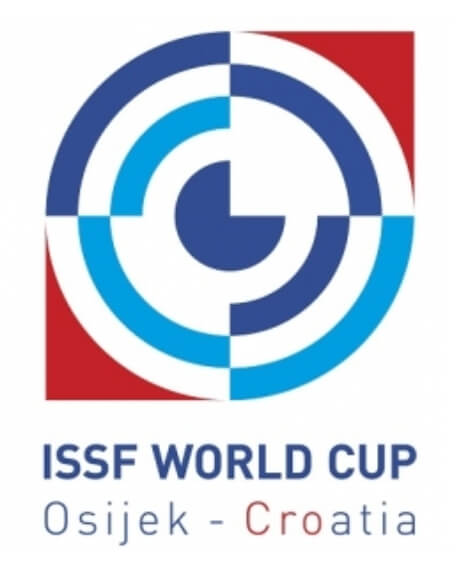 Asian Games gold medallist Rahi Sarnobat stamped her class by winning gold in the Women's 25m Pistol at the ongoing ISSF World Cup in Osijek, Croatia.
The 30-year-old Rahi, who had won the ISSF World Cup gold earlier in Changwon in 2013 and Munich in 2019, shot a score of 39 in the final, to win the yellow metal by a big margin of 8 points.
Rahi registered five rounds of perfect-5 in the first six series to seal the gold even before the last series as she had an unbeatable six-point lead. ''This assures me that I am on the right track. I have to keep working on this'', said Rahi.
Rahi had earlier shot a personal best of 591 while Manu Bhaker also made it to the final with 588 but ended up 7th in a field of 47 shooters.
It was the second World Cup medal for Rahi this season. She had lost the shoot-off for the gold to Chinki Yadav in the World Cup in Delhi in March.
World No.35 Mathilde Lamolle of France won the silver with 31 (584) while 2016 Rio Olympic silver medallist Vitalina Batsarashkina took the bronze with 28 (584).
Antoaneta Kostadinova of Bulgaria, who shot the best qualification score of 593, finished 4th while the reigning Olympic champion Anna Korakaki of Greece finished 5th.
The Results:
Women's 25m Pistol: 1. Rahi Sarnobat (India) 39 (591); 2 Mathilde Lamolle (France) 31 (584); 3. Vitalina Batsarashkina (Russia) 28 (584); 7. Manu Bhaker (India) 11 (588).
[gview file="https://www.indianshooting.com/wp-content/uploads/F000000IA2806211130.1.SP_.0.001.pdf"]
[gview file="https://www.indianshooting.com/wp-content/uploads/Q000000IA2706210815.1.SP_.0.001.pdf"]
Comments