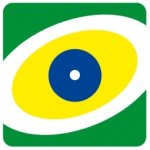 Sanjeev Rajput won the silver medal in men 50m rifle three positions at the ongoing ISSF World Cup in Rio de Janeiro, securing India eight quota in shooting for the 2020 Tokyo Olympics.
The 38-year-old Sanjeev shot a score of 462.0 in the final to take the second place and missed out on the gold by a whisker as he finished behind Croatia's Petar Gorsa by a margin of just 0.2 point. Gorsa has already won the Olympic quota in 10m air rifle.
China's Zhang Changhong took the bronze.
"I am feeling good after this medal and I hope I will be able to repeat it at the Olympics as well," said Sanjeev.
Sanjeev qualified for the final with the second best score of 1,181, which is a national record, following a successful appeal by India after a scoring equipment malfunction.
"My 39th shot was registered as zero following which I protested to the jury. I then shot two 10s," added Sanjeev.
In the final, Sanjeev was in contention for the gold after he shot a perfect 10.9 on the 43rd shot but lost out after registering a poor 8.8 on the last shot. It would have been a second gold for Sanjeev after the one at Changwon in 2011.
However, the effort was good enough for Sanjeev to join India's other quota winners Anjum Moudgil, Apurvi Chandela, Saurabh Chaudhary, Abhishek Verma, Divyansh Singh Panwar, Rahi Sarnobat and Manu Bhaker.
Among the other Indians competing in the event, Chain Singh finished 49th with 1161 while Parul Kumar was 57th with 1148.
This is the fourth time Sanjeev has won an Olympic quota in the event. He competed in 2008 and 2012 Olympics but was denied a chance to compete in 2016 after his quota had been exchanged for a shotgun spot by the National Rifle Association of India (NRAI).
Sanjeev had won the gold at the Commonwealth Games and silver at the Asian Games last year.
[gview file="https://www.indianshooting.com/wp-content/uploads/F100000IA2908191245.1.FR3X40.0.001.pdf"]
[gview file="https://www.indianshooting.com/wp-content/uploads/Q100000IA2908190900.1.FR3X40.0.001.pdf"]
Comments