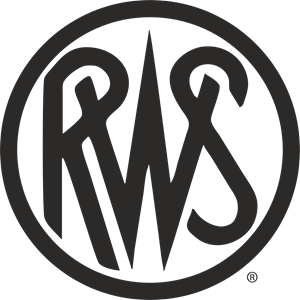 From a naysayer to a National Champion in Women's 10m Air Rifle at the recently concluded Nationals, Rajshree Sancheti's short journey in shooting has been about breaking stereotypes while making strides in the sport with her trusted RWS ammunition.
After graduating in sociology from Delhi University in 2015, she was all set for a career in social entrepreneurship when fate, Rajshree doesn't believe in it though, intervened. Hailing from a largely non-sporting family, Rajshree abhorred guns and could never comprehend how something associated with it could be called a sport. No amount of persuasion from brother and pistol shooter Ankit could change her view.
Contrary to the norm, Rajshree had decided to take a break from academics to explore "other avenues in the socio-political sphere", little knowing that shooting would soon top her agenda. An ever-persuasive Ankit convinced his sister to attend a training camp under legendary shooter turned coach Jaspal Rana, and the meeting turned out to be life-changing.
Despite Jaspal's talk, Rajshree was not one to be swayed, and took time to decide and not before she had tried her hand at pistol and rifle shooting. The clinchers were the 52-second video on YouTube of Olympian Apurvi Chandela mounting the podium which rekindled Rajshree's desire to represent India on a big stage. Rifle shooting it was given the paraphernalia around it, and success too was not far off after she zeroed in on Olympian Suma Shirur as coach and Lakshya Shooting Club in Navi Mumbai as the training arena. Despite chasing a new dream, the love for academics stayed and Rajshree also enrolled for her Masters.
Success was quick to come in her first competition. A silver at the 2016 Delhi state championship "made me jump out of the bed", only to be chastened at next year's Nationals in Trivandrum. "The excitement of my first Nationals took over and reflected in the performance but it lit a fire," says Rajshree.
Her club boasts of top shooters and watching them go for trials while she couldn't prodded her to get better technically. The dip in form and results also meant pressure started to build within the conservative Marwari family to get the girl married, but Rajshree's parents stood by their daughter.
The 2019 InterShoot at Netherlands came as a breather. Rajshree competed as a trials-qualified shooter and though she could not post a good score in competition, the exposure got her the tag of an international shooter and helped deflect some of the pressure at home. The trip abroad whetted Rajshree's desire to get better but the pandemic put a spanner in the works. Though tournaments came to a halt and training at home became the new normal, the phase saw Rajshree "bloom as a shooter".
"I sorted out a lot of things mentally and the online classes by Suma Ma'am from scratch helped me figure out where I was going wrong," says Rajshree. Though the world was indoors, Rajshree was busier than before and the schedule took a toll. She developed pain in both the soles and has been in rehab since March 2020 under physiotherapist Nikhil Latey.
Even though she was getting mindful about shooting, the effort did not show in the scores at training. In fact, they began to dip, and that became a point of concern. Nonetheless, Rajshree kept training and when restrictions were relaxed and competitions began she tested herself out. A win and a couple of strong finishes gave her the impetus to travel to Mumbai to be with her coaches.
Being in a competitive environment after a while helped but there was no letup in the pain which had by now affected the knees too. The delicate situation needed deft handling and Rajshree credits Suma and fellow coach Ramesh Mali for drawing up different schedules for her. "If others were taking 100 shots, I was doing 40 with the instruction I had to put in more than 100 per cent in those shots," says Rajshree.
The tailor-made regimen and "great support system" helped her gain confidence and reflected in the Delhi State trials as Rajshree recorded a couple of personal bests. The pain too kept pace with the upward swing in scores. A day before the 10m Air Rifle Final at the Nationals Rajshree was in no condition to practice, and her coaches too forbade her from doing so.
"As the pain shot up so did the clarity on what I needed to do," says Rajshree. Through meditation she visualized every shot in the final and that helped when she went live. The euphoria of winning gold was the "craziest experience ever", but it was also about grit prevailing over adversity.
By Robin Bose
Comments