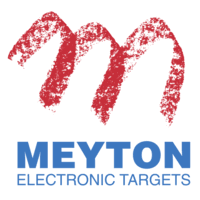 Olympic quota winner Yashaswini Deswal and teen prodigy Rudrankksh Patil, who made their online competition debut, claimed the top spots in 10m air pistol and 10m air rifle respectively at the International Online Shooting Championship on Saturday.
The 16-year-old Rudrankksh shot 252.9 in the final, which is 0.1 point more than the world record held by China Yu Haonan. However, this is not the first time Rudrankksh has surpassed the world mark. The youngster had scored 253.4 en route to winning the youth trials this year.
Although Rudrankksh's record will not be be ratified as the ISSF considers only a select bunch of international competitions for that purpose, but it was delight for the viewers watching it live on the Facebook page of indianshooting.com.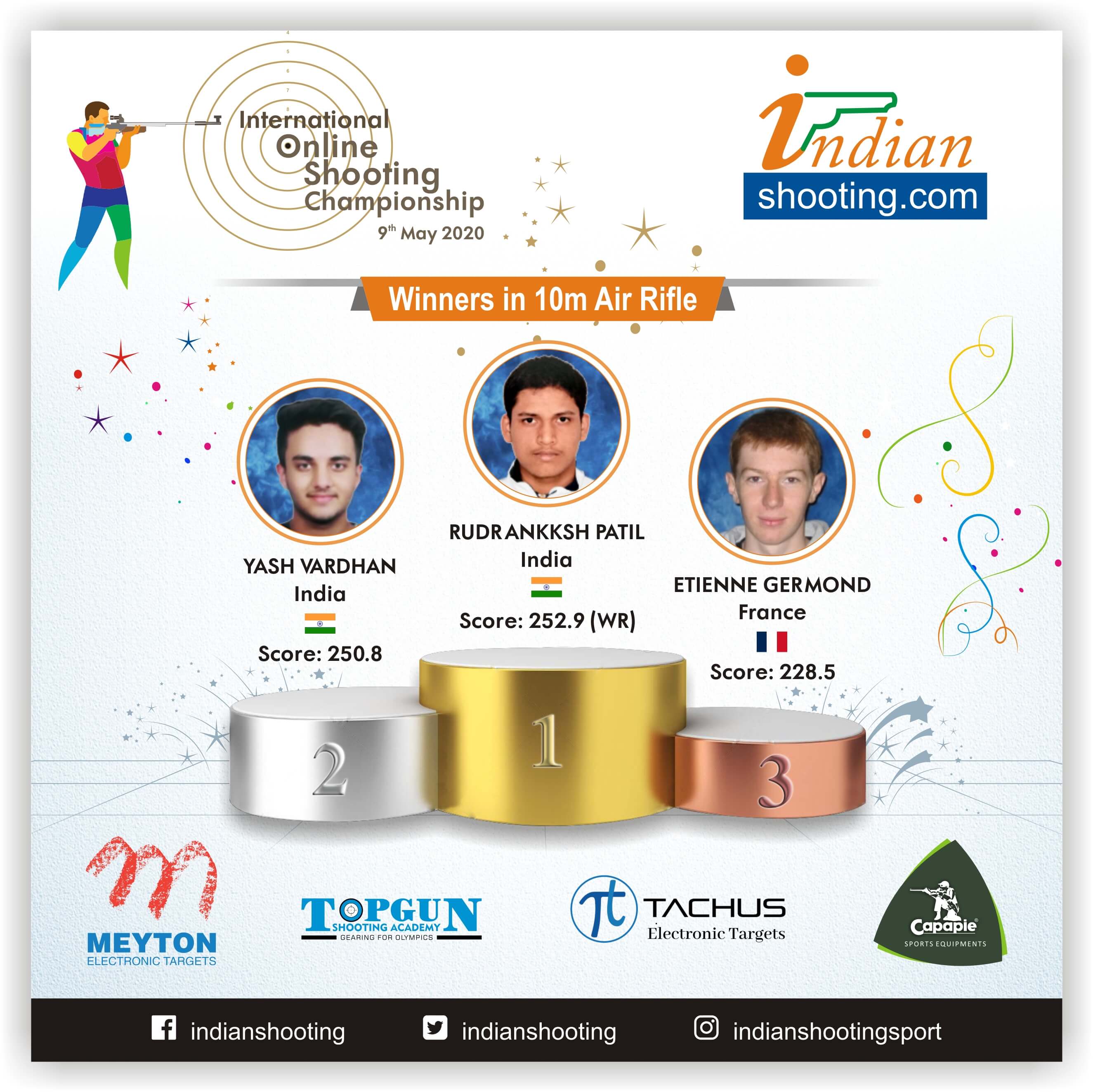 The junior Asian Champion Yash Vardhan came second with 250.8 while world ranked 27th Etienne Germond of France finished third with 228.5.
In the 10m air pistol, Yashaswini, who had claimed a gold medal at the ISSF World Cup in Rio de Janeiro last year to secure an Olympic quota, shot 243.8 to claim the top spot.
Gaurav Rana, who won a junior bronze in the World Championship, finished second with 240.6 while World Number 2 and quota winner Manu Bhaker took the third place with 218.3 to make it an all-Indian affair.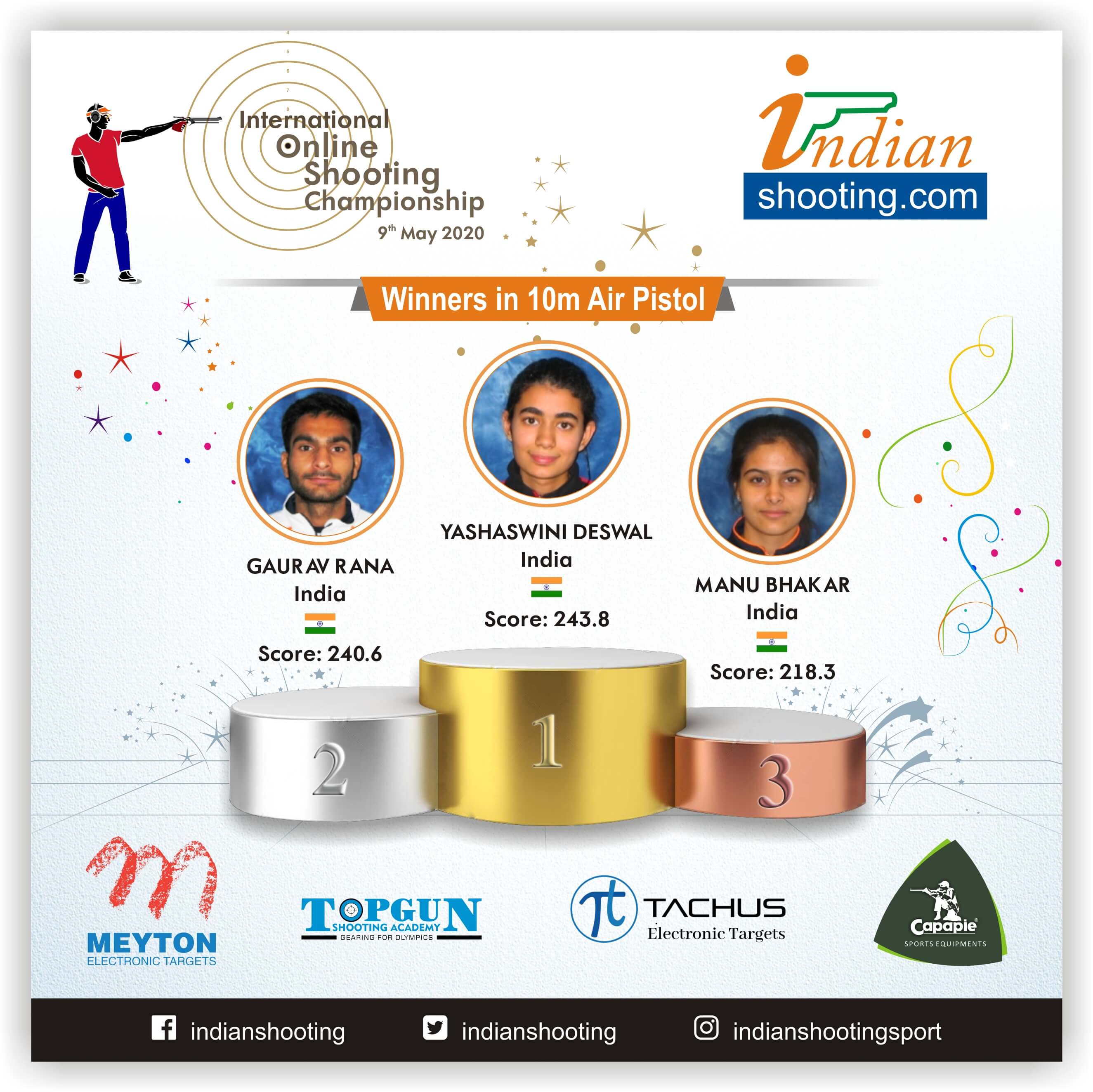 The special guest in this edition was Olympic bronze medalist Gagan Narang and quota winner for India in men's 10m air pistol Abhishek Verma.
Shooters from India, Russia, England, Scotland, France, Austria, Hungary, Spain, Tajikistan, Latvia and Montenegro logged in through the Zoom platform from their respective locations and shot at electronic scoring targets set up in their houses, the screen for which was shared for the scores to be marked.
The innovative event is an initiative of former India shooter Shimon Sharif to help the shooters from around the world get enough competition during the coronavirus-forced lockdown in many countries.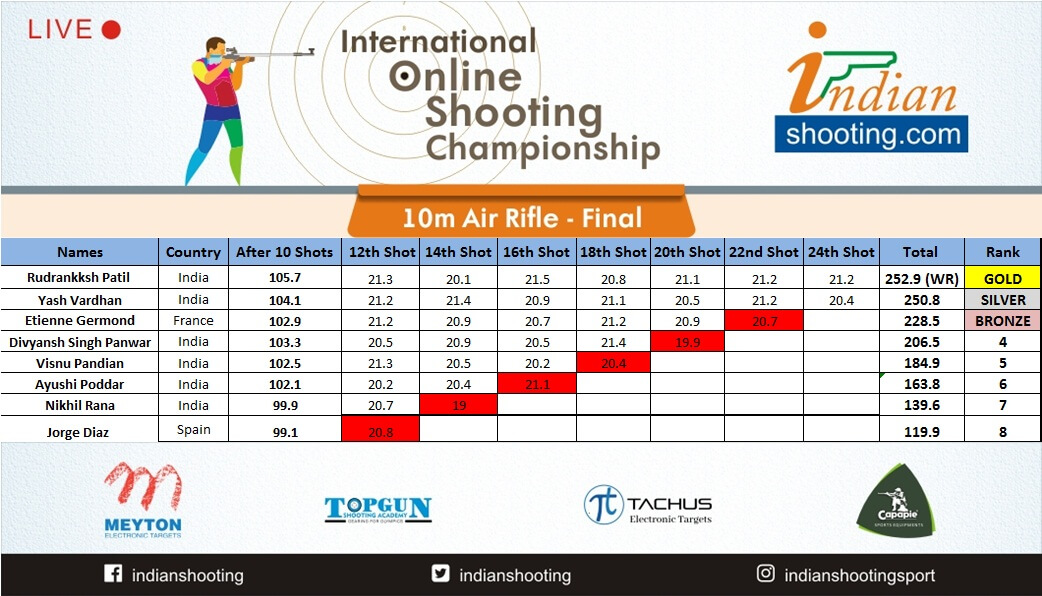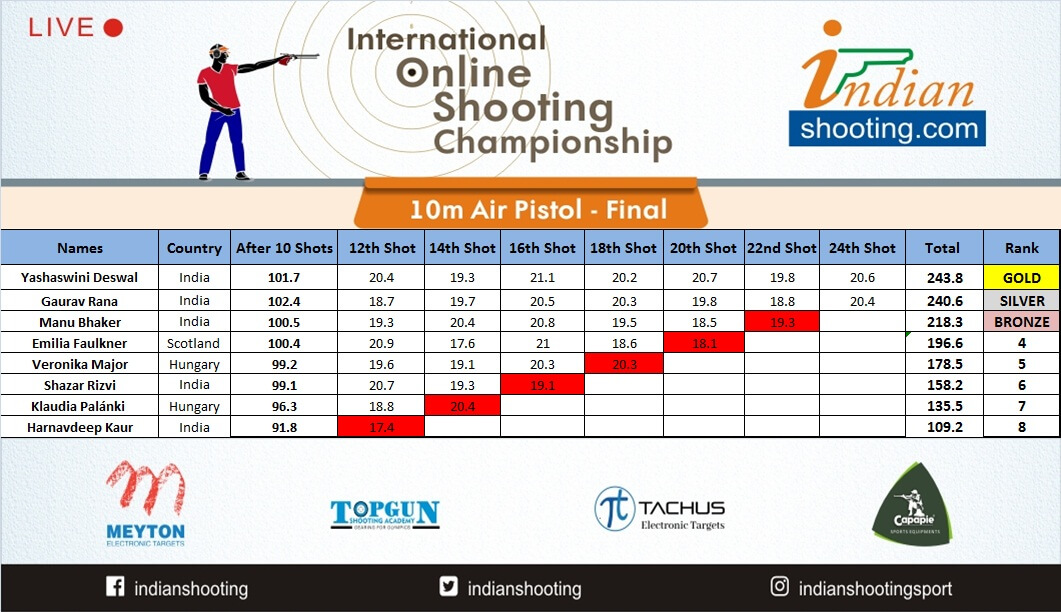 The Results:
10m Air Rifle: 1. Rudrankksh Patil (IND) 252.9 (630.3), 2. Yash Vardhan (IND) 250.8 (626.5), 3. Etienne Germond (FRA) 228.5 (627.7).
10m Air Pistol: 1. Yashaswini Deswal (IND) 243.8 (582), 2. Gaurav Rana (IND) 240.6 (578), 3. Manu Bhaker (IND) 218.3 (586).
Comments