Satyendra Singh and Sanjeev Rajput made it one-two for India as they won gold and silver in the Men's 50m Rifle Three Positions at the Commonwealth Shooting Championship in Brisbane.
After shooting the top qualification score of 1162 (Kneeling 389, Prone 394, Standing 379), Satyendra led in the finals as the two-time Olympian Rajput chased him close throughout the length of the 45-shot finals. Satyendra eventually prevailed, finishing with 454.2 to Rajput's 453.3 to claim the gold.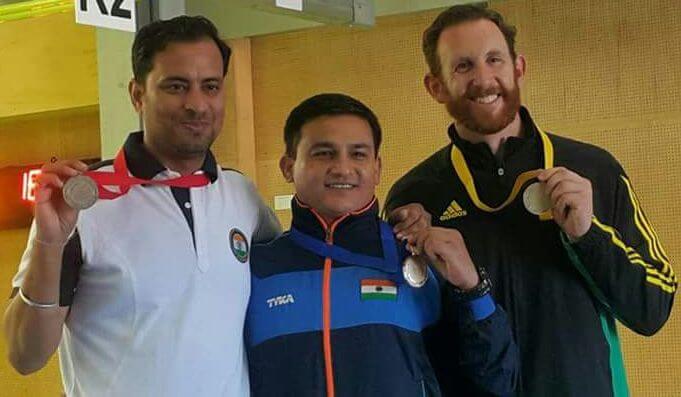 It has been a good year for Satyendra, who had qualified for the finals at the ISSF World Cup in Gabala, with a personal best of 1173.
Apart from Satyendra and Rajput, India's Chain Singh also qualified for the finals and finished 4th.
In the qualification, Rajput shot 1158 while Chain also registered the same score but with one less inner 10.
Australia's Dane Sampson, who won the gold in the Men's 50m Rifle Prone earlier in the competition, held on to secure the bronze.
The Results:
Men's 50m Rifle Three Positions: 1. Satyendra Singh (IND) 454.2 (1162); 2. Sanjeev Rajput (IND) 453.3 (1158); 3. Dane Sampson (AUS) 442.9 (1162); 4. Chain Singh (IND) 430.4 (1158).
Comments