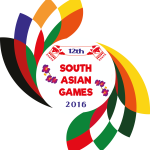 As expected Indian shooters were off to a golden start at the 12th South Asian Games at the Kahilipara Shooting Range in Guwahati.
Rio Olympic quota winner Apurvi Chandela claimed gold in the Women's 10m Air Rifle on the opening day of the shooting competitions on Wednesday.
The 23-year-old just back from a competition in The Hague, Netherlands, shot the best qualification score of 419.8 and followed it with a strong performance in the finals.
She recorded a 9.8 in the second shot of the first sequence of three shots. The rest were all 10s and more as Apurvi topped the charts with 209.0. Elizabeth Susan Koshy, who was third in the qualification with 411.0, too had a good final as she finished second behind Apurvi with a 207.1. Earlier, Pooja Ghatkar ensured a clean sweep by India and finished third with a score of 185.9.
The trio with a combined total qualification score of 1248.5 also helped the team to gold.
Bangladeh's Ahmed Sakil denied India of a second individual gold of the day as he pipped Om Prakash for the gold in Men's 50m Pistol in a tense final.
Sakil qualified for the finals with a score of 527 but shot very well in the finals to claim the gold. Omkar Singh, the highest qualification scorer with 550, was eliminated after four rounds and P.N. Prakash (540), the other Indian in the fray, bowed out after the seventh round. With Kalimullah Khan (Pakistan) too leaving the arena after the eighth round, Sakil still held on to his early lead, winning the title by a narrow margin of 0.3 points.
India, nevertheless, won the team gold in the event with a total of 1622, ahead of Pakistan (1583) and Bangladesh (1575).
The Results:
Men's 50m Pistol: 1. Ahmed Sakil (BAN), 187.6 (527), 2. Om Prakash, 187.3 (532), 3. Kalimullah Khan (PAK), 165.9 (538). Team: 1. India 1622, 2. Pakaistan 1583, 3. Bangladesh 1575.
Women's 10m Air Rifle: 1. Apurvi Chandela 209.0 (419.8), 2. Elizabeth Susan Koshy 207.1 (411.0), 3. Pooja Ghatkar 185.9 (417.7). Team: India, 1248.5, 2. Sri Lanka, 1216.4, 3. Bangladesh, 1215.7.
Comments