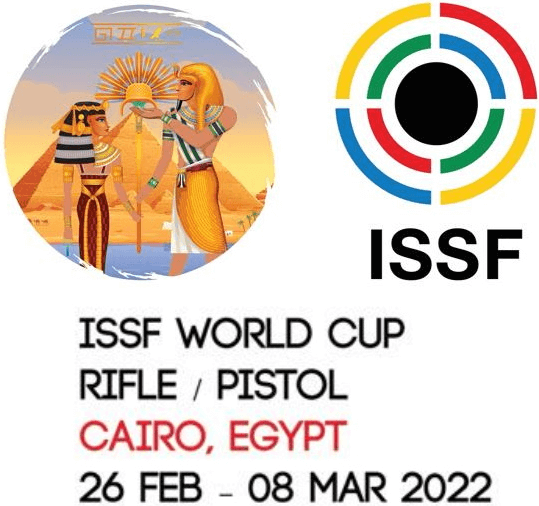 Imagine an ISSF World Cup without a strong Ukrainian contingent. They are medal contenders wherever they turn up to compete, but this time the ongoing World Cup is poorer. The reason for their absence is Russia's assault on their homeland which prevented the much-decorated team to travel for the February 26 to March 8 event in Cairo, Egypt.
However, other shooters are making the most of the Ukrainians' absence. A case in point is Russia's Vladimir Maslennikov shooting the best qualification score of 632.7 in Men's 10m Air Rifle on the opening day.
Had Ukraine's World No. 6 Serhiy Kulish competed, the Russian, ranked No 8 in the world, may well have found the going tough as Kulish is one of the strongest rifle shooters at the moment. Kulish had won silver at the 2016 Rio Olympics after denying Abhinav Bindra a chance to win his second medal at the Olympics by beating the Indian in a single-shot shoot-off.
Kulish would have undoubtedly spearheaded the strong Ukrainian challenge in Cairo. Among other international medals, the 28-year won gold twice at World Cups last year in Wroclaw and Osijek.
Social media was full of messages from the shooting fraternity expressing solidarity with Ukraine. "Wish you were here", some of them read with the names of the shooters who would have competed in Cairo.
Not just Kulish, Oleksandr Halkin, Oleh Tsarkov, Viktoriya Sukhorukova, Lessia Leskov and Daria Tykova too would have been serious contenders in their respective 10m Air Rifle events on the opening day, as each one has an impressive record. With a world ranking of 31 in Men's 10m Air Rifle, Oleh won gold at the 2014 European Championships and a recent success was silver in Wroclaw last year. Another known name in Women's 10m Air Rifle, Viktoriya, 24, won bronze at the World Cup in Osijek last year.
Russian shooters may well dominate in Cairo but their country's uncalled-for aggression has exposed them to criticism as well.
Comments