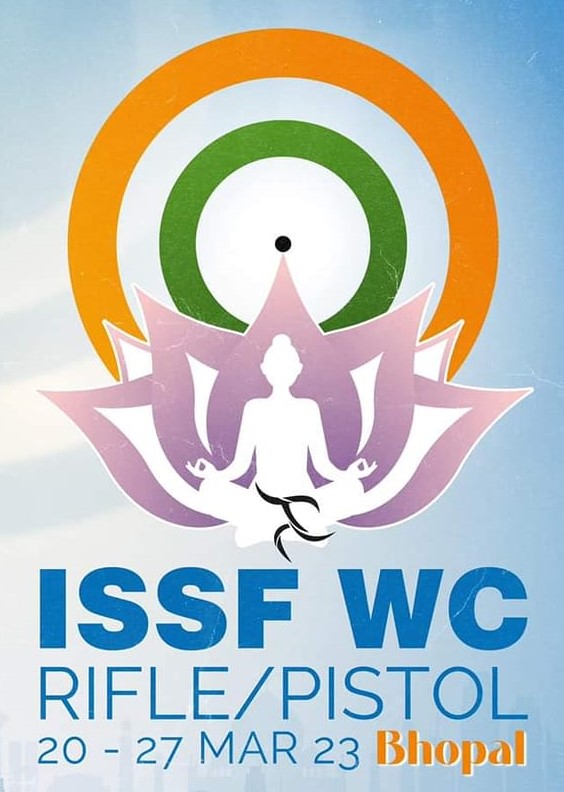 Six Olympic medallists including reigning Olympic and World Champions will be among 198 shooters from 30 countries who will compete for top spot at the ISSF World Cup, which will begin on Monday. To be held for the first time in Bhopal, it will end on March 27.
Hosts India and China, participating in their first World Cup this year, have entered with largest contingent of 37 shooters. Brazil and Singapore teams were first to arrive in Bhopal.
Besides India and China, players of Denmark, Switzerland, the US, Korea, France, and Germany have also arrived. Monday will see the maximum number of arrivals before the official opening ceremony on March 21. The competitions will begin on March 22.
The World Cup will see a total of 10 finals, all Olympic events, over five consecutive days. The 10m Air Pistol events for men and women will be decided on Wednesday, March 22. China's Liu Jinyao and Lu Kaiman are men's and women's world champions and both have arrived in Bhopal.
Jean Quiquampoix of France will be the only reigning Olympic Champion. The Men's 25m Rapid Fire Pistol includes five-member French contingent with Clement Bessaguet, a silver medallist at Cairo World Cup last year, and Lamolle Mathilde, who won Women's 25m Pistol at Cairo World Cup.
USA has sent an eight-member contingent including reigning women's air rifle world champion Alison Marie Weisz, who won alongside India's Rudrankksh Patil at the Cairo World Championships last year. Carolyn Mary Tucker, Tokyo Olympics silver medallist in the air-rifle mixed team event is also here along with her Tokyo partner Lucas Koziniesky. Carolyn likes India and has an ISSF World Cup gold here for a total of three ISSF medals won in the country. Alison too has two ISSF silver medals in India.
One of the all-time great pistol shooters and Rio Olympics champion in RFP, Christian Reitz, will also be on show leading a 13-member German contingent which includes Monika Karsch, a Rio Olympics silver medallist and Doreen Vennekamp, who won the SPW event at the ISSF World Cup Final in Cairo last year. Switzerland's Jan Lochbihler, the reigning men's prone world champion will also be competing in Bhopal.
Powerhouses China, on the other hand, have sent a squad that is tilted towards their upcoming talent.19-year-old Du Linshu who won a total of five golds at the Cairo Worlds and a total of seven medals in the junior category. Min Hou also won double gold in the juniors at the Cairo worlds last year. 16-year-old Huang Yuting is already a reigning senior world champion in the 10m Air Rifle Mixed Team event. Relatively experienced is 18-year-old Lihao Sheng, who won the men's 10m air rifle silver at the Tokyo Olympics as are the two reigning world champs Liu and Lu in the 10m air pistol.
In presence of China, India will find it tough to repeat their top finish at Cairo World Cup last month.
Comments