Russia's aggression against Ukraine has left the sport of shooting poorer, and families in grief. Pistol shooters Ehor Kihitov and Ivan Bidnyak brought laurels to Ukraine, and it was this zest for turning up for their nation, irrespective of the setting, that led them to sign up for the bloody conflict against Russia.
War exacts a price, and Ehor and Ivan paid with their lives for standing up for their country's freedom.
Ehor, 21, a member of the Ukrainian junior shooting team, was the twin brother of Hlib who had participated in the online shooting events organised by indianshooting.com during the pandemic and won bronze in the 6th International Online Shooting Championship in December last.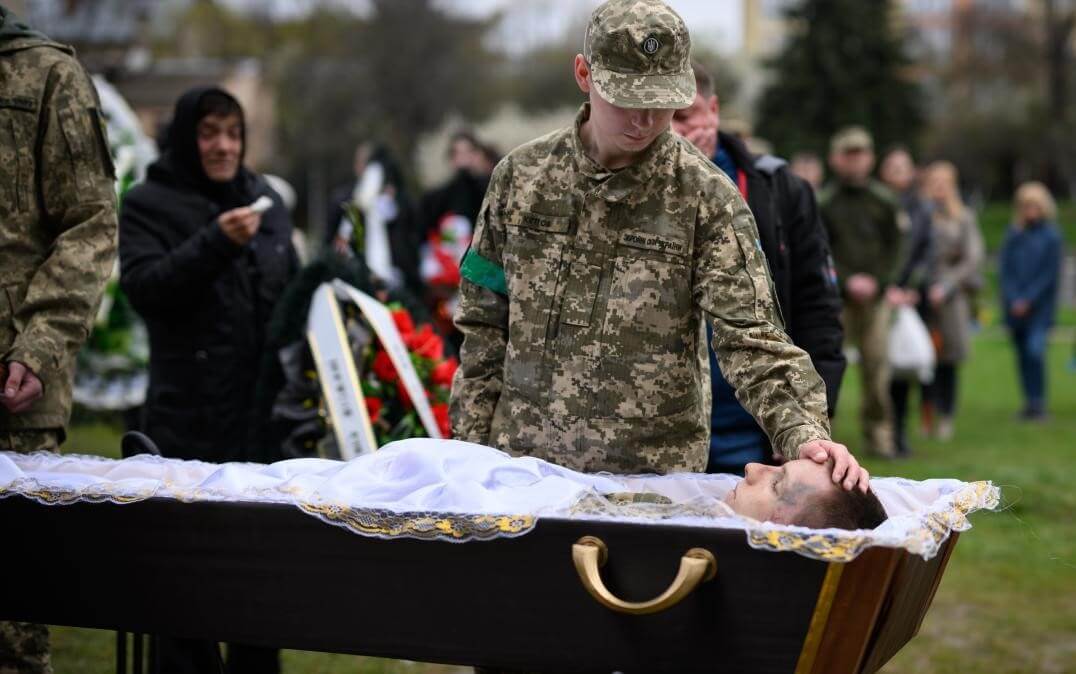 Ehor was killed in Russian shelling near the eastern city of Popasna on April 27, and got a farewell that befitted a soldier. Dressed in fatigues, Hlib bid goodbye to his brother, elder by 15 minutes, in a way that would have moved even the toughest of souls. Gold medallist at the 2020 European Championships at Wroclaw in 10m Air Pistol, Hlib held his sibling in the open casket in a final goodbye during the ceremony in Lyiv, Ukraine.
"It's really hard for him," said their mother, Tamara Kihitova. "He was born 15 minutes after Ehor, but now he is alone."
Ivan, 36, a cop by training, too enlisted for a cause that has united his nation and earned the admiration of the world. Husband and father to a six-year-old boy, Ivan was a champion shooter as well. Gold medallist at the 2005 European Championship at Belgrade in 25m Pistol, Ivan, 36, had claimed silver the same year in 10m air pistol at the European Championship in Tallinn. Ivan was martyred on April 20 while engaging Russian raiders in the Kherson region.
While stories of the two men's bravery made news, the ISSF has chosen to stay mum on the irreparable losses. It is not difficult to understand the deafening silence of the world body. ISSF president Vladimir Lisin and secretary general Alexander Ratner are Russians and under pressure to resign despite Lisin being a critic of Vladimir Putin and his invasion of Ukraine.
Several national federations too have called upon the duo to step down with the Ukrainian Shooting Federation insisting that it will not accept any financial help from ISSF if it is provided by Lisin.
Time will tell if the intense international pressure will have effect and the duo decides to walk away.
Comments