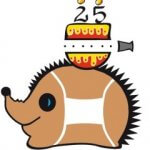 Vijayveer Sidhu picked up his third gold medal at the ongoing ISSF Junior World Cup in Suhl, Germany.
The trio of Vijayveer (578), Rajkanwar Singh Sandhu (582) and Adarsh Singh (578) clinched the team gold in junior men's 25m pistol with a total of 1738, ten points ahead of China.
The bronze was won by Czech Republic (1726).
Vijayveer, who is also the reigning Junior World Champion in 25m standard pistol, finished tenth in the individual event.
The best individual show among the Indians was by Rajkanwar Singh Sandhu who finished fourth, missing the bronze by one point.
China's Xia Qi shot 584 to win the gold. The silver was won by Ukaraine's Yuriy Kolesnyk (584) while Germany's Florian Peter (583) took the bronze.
The day's second medal came in junior men's 10m air rifle team with the trio of Hriday Hazarika (627.9), Yash Vardhan (628.4) and Paarth Makhija (621.1) winning the silver with a score of 1877.4, missing the gold by just 0.4 point to China, which equaled the junior world record of 1877.8.
The bronze was won by Hungary with 1887.1.
Junior World Champion Hriday, however, endured heartbreak in the individual event. He was leading till the 18th shot of the 24-shots final, but a 9.6 in his 19th shot saw him slide down to fourth, which is where he eventually finished.
Yash Vardhan also made it to the final with the second best qualification score of 628.4 but finished seventh.
Another Indian in the fray, Aishwarya Pratap Singh Tomar shot 624.7 to finish 9th.
Russian Grigorii Shamakov shot 250.0 to win the gold medal with a margin of 0.9 point. China's Zhang Changhong and XU Yuannan won the silver and bronze respectively.
India continued to top the medal tally with seven gold, seven silver and two bronze medals. However, China not far behind with five gold, three silver and five bronze medals.
[gview file="https://www.indianshooting.com/wp-content/uploads/F400000IA1607191200.20.AR60J.0.001.pdf"]
[gview file="https://www.indianshooting.com/wp-content/uploads/Q400000IA1607190800.20.AR60J.0.001.pdf"]
Comments