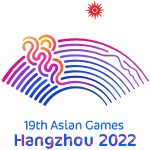 The coronavirus pandemic not only snuffed out lives prematurely, several promising careers also came to an end. With the deadly virus raging outdoors, being holed up indoors for months on end took a toll on all of us. Athletes did not go unaffected as well, and the long isolation drove many of them to despair and resulted in letting go of their dreams.
Then, there were some, who were willing to innovate to stay in touch with the sport they had embraced. The world at a standstill and no word on when outdoor competitions would commence, online tournaments allowed athletes to compete.
indianshooting.com came up with the innovation of online shooting, and names like Sift Kaur Samra, Rudrankksh Patil, Manu Bhaker, Divyansh Singh Panwar and Anish Bhanwala, all medallists at the 19th Asian Games in Hangzhou, made the most of the opportunity.
As normalcy got restored and shooters returned to the ranges, online competitions took a backseat, but what has remained is the lesson of handling competition pressure while shooting from remote locations.
Sift, in particular, was a major beneficiary, getting a taste of international competition through the online events in 2020, a year before she made her international debut at the Junior World Championship in Lima.
Two years later, she won bronze with an Olympic quota at the Baku World Championship. At the Hangzhou Asian Games, Sift won gold with a world record in 50m rifle three poisitions, and had silver to her name in the team event.
Like Sift, Rudrankksh too first got to shoot against top names from other countries at online competitions before he made his debut with Sift in Lima.
Making a mark right away, Rudrankksh shot a world record during an edition of online shooting competition. He carried the form to be crowned the world champion and won an Olympic quota in men's 10m air rifle at the Cairo World Championship in 2022.
At the Asian Games, he won gold in the men's 10m air rifle team with a world record. In the individual event, he finished fourth.
Three other medallists at the Asian Games — Manu Bhaker, Divyansh Singh Panwar and Anish Bhanwala, had also used online shooting competitions to stay motivated during the pandemic, and have listed the benefits going forward.
Manu was part of the gold-winning team in women's 25m pistol at Hangzhou, and finished fifth in the individual event.
Divyansh struck gold with his teammates in men's 10m air rifle team with a score of 1893.7, which is a world record. He narrowly missed the bronze in mixed team and finihsed ninth in the individual event.
Part of the men's 25m rapid fire pistol team, Anish had a bronze to his name, but had a disappointing 22nd finish in the individual event.
Sport is a continuous process of getting better, and online shooting competitions have undoubtedly helped shooters like Sift and Rudrankksh evolve.
Comments