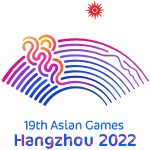 Shooting was one of the highlights with the highest number of world records being rewritten during the Asian Games in Hangzhou, China.
Among of the top results, 8 new world records, 4 equal world records, 31 new asian records, 2 equal asian records, 28 new Asian Games records and 1 equal Asian Games record were established.
The ISSF congratulated the Asian Shooting Confederation together with the Chinese Organising Committee for a very successful Asian Games.
Comments