The shooting fraternity is in a state of shock following the demise of Olympic gold medallist Diana Igaly of Hungary due to Covid-19.
The 56-year-old Igaly, who won gold in women's skeet at the 2004 Athens Olympics, had been hospitalized on Tuesday and lost the battle against the deadly Coronavirus on Friday.
Igaly had also won bronze at the 2000 Sydney Olympics and was a four times ISSF World Champion "She was a legend of the sport," the statement added.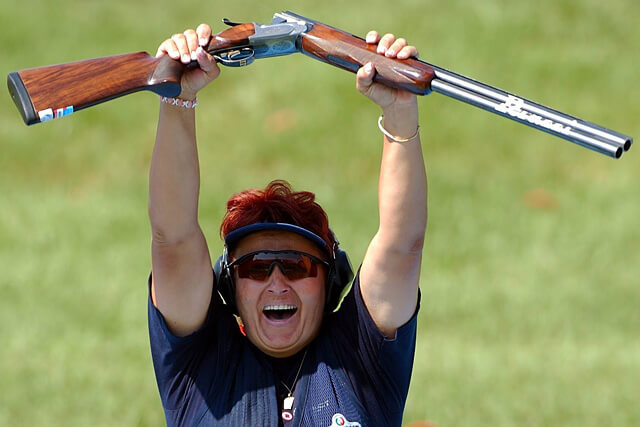 Igaly was born into a shooting family. Her father was left off the Olympic shooting team in 1976 for political reasons, when Hungary was under Communist rule. He subsequently became her coach and developed a shooting style that made Igaly one of the fastest in the field.
Igaly competed in international events teaming up with her mother – who took over her training after her father's death in 1997 – and won her first major international title at age 25.
She participated in the 1992 Barcelona Olympics, when women competed in a single field against men, then took home bronze from the first Olympics where men and women competed separately, the 2000 Sydney Games.
In Athens, Igaly missed just three of 100 shots, hitting all 25 of her targets in the semifinal and final rounds, en route to becoming the first Hungarian woman to win an Olympic gold in shooting.
Comments