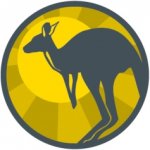 Teenage pistol sensation Anish Bhanwala bagged the gold medal in Men's 25m Rapid Fire Pistol at the ISSF Junior World Cup in Sydney, Australia.
The 15-year-old Anish qualified with the highest qualification score of 585, eight points better than the next best.
In the finals, Anish beat China's Cheng Zhipeng 29-27 to claim his first international gold in this event. He had won the standard pistol gold and sports pistol silver at the Junior World Championship in Suhl last year.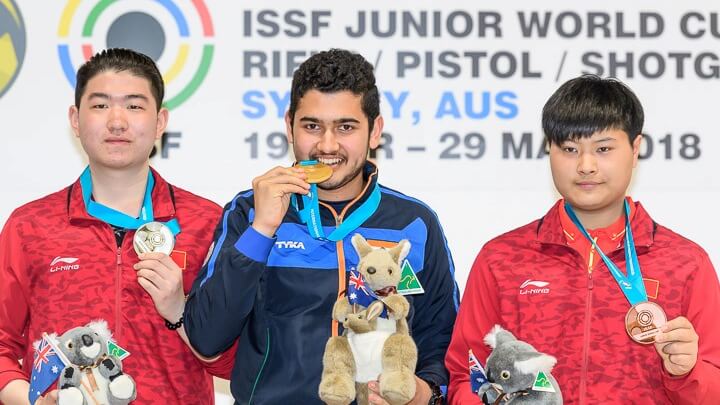 Anish led the finals since it's very first stage, as he was the only shooter able to nail a perfect 5-hit series during the whole final.
Two Chinese shooters placed alongside Anish on the podium — Cheng Zhipeng took silver with 27 hits, adding it to the bronze he won at last year's Junior World Championship in Suhl, Germany, while Zhang Jueming shot 23 to claim a bronze in his first Junior World Cup.
Appearing in his second final at the ISSF Junior World Cup, Anhad Jawanda finished just outside the medal positions, finishing fourth with 17 hits and improving from the seventh position he obtained two days ago in air pistol.
Eliminated after the 4th series, another Indian shooter Rajkanwar Singh Sandhu finished 6th with 7 hits in first international competition.
Adarsh Singh, Japtyessh Singh Jaspal and Mandeep Singh finished 7th, 8th and 9th respectively.
China secured the team gold and set a New Junior World Record with a score of 1733, while Indian team of Anish, Anhad and Adarsh won the silver with 1714. The bronze was won by another Indian team comprising Rajkanwar, Japtyesh and Mandeep with 1669.
The Results:
Men's 25m Rapid Fire Pistol: 1. Anish Bhanwala (India) 29 (585); 2. Cheng Zhipeng (China) 27 (577); 3. Zhang Jueming (China) 23 (579); 4. Anhad Jawanda (India) 17 (567); 6. Rajkanwar Singh Sandhu (India) 7 (563); 7. Adarsh Singh (India) 562; 8. Japtyessh Singh Jaspal (India) 555; 9. Mandeep Singh (India) 551.
Team: 1. China (1733 WRJ); 2. India (1714); 3. India – B  (1669).
Comments