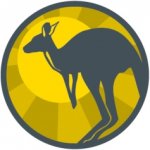 Manu Bhaker continued her terrific run of form, again claiming the individual as well as team gold medal, at the ISSF Junior World Cup in Sydney, Australia.
The 16-year-old Manu clinched the individual gold on the very last shot in a thrilling final of the Women's 10m Air Pistol.
After leading the finals by as much as 2.1 points after 14 shots, Manu fired six consecutive shots outside the 10th ring which also included a 8.7, suddenly finding herself one point behind Thailand's Kanyakorn Hirunphoem with only two shots left to fire.
Manu shot 9.6 and 9.8 to overtake Kanyakorn after the Thai shooter shot a poor 7.9 on her last shot.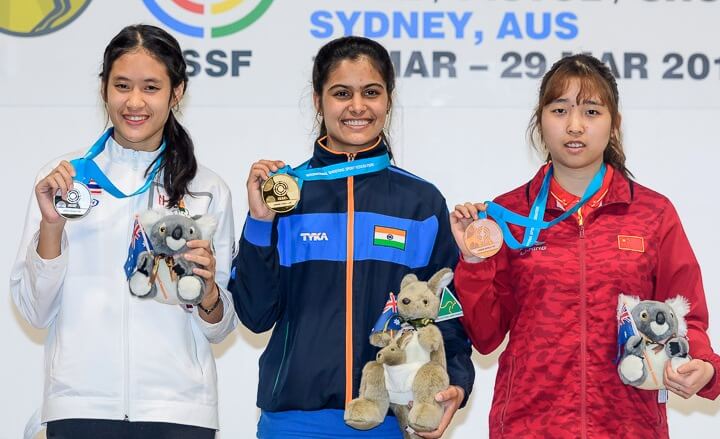 Manu, who won individual and mixed team gold in air pistol at this month's ISSF World Cup in Guadalajara, Mexico, finished with the score of 235.9 while Kanyakorn, who set a Qualification Junior World Record of 576 took the silver with 234.9. China's Lu Kaiman took the bronze with 214.2.
Devanshi Rana also shot well but missed a medal by only 0.1 point, as Lu overtook her for the bronze. The 18-year-old Devanshi finished 4th with 195.3 in her first international competition.
The Indian trio of Manu, Devanshi and Mahima Agrawal won the team gold with a Junior World Record of 1693, 12 points ahead of second placed China. The bronze was won by Thailand.
The Results:
Women's 10m Air Pistol: 1. Manu Bhaker (India) 236.9 (570); 2. Kanyakom Hirunphoem (Thailand) 234.9 (576 WRJ); 3. Lu Kaiman (China) 214.2 (560); 4. Devanshi Rana (India) 195.3 (564); 9. Mahima Turhi Agrawal (India) 559.
Team: 1. India (1693 WRJ); 2. China (1681); 3. Thailand (1673).
Comments