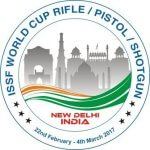 Ankur Mittal ended a two-day barren run for India by clinching a sliver in the Men's Double Trap at the ISSF World Cup in New Delhi.
The 24-year-old Ankur shot 137 which included rounds of 24, 27, 29, 27 and a perfect 30 to qualify for the finals with the fourth best qualification score.
Participating in his first World Cup finals, Ankur was bang on target as he only missed three targets after the 60 shots. Ankur was in running for a gold but three consecutive misses in the last 20 shots ensured a second-place on the podium, leaving Australia's James Willett, who missed two targets after the Indian's hat trick of misses, to run away with the top prize.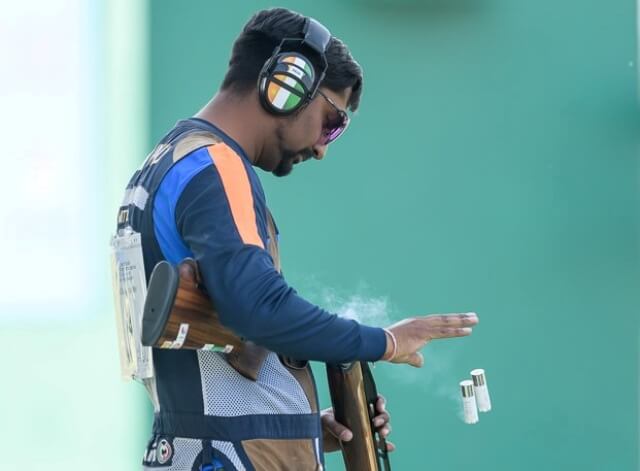 As double trap is on the verge of being axed from the Olympic program, Ankur plans to shift to trap or skeet after next year's Commonwealth Games and Asian Games.
"I am happy to win my first World Cup medal but sad that the double trap event could be scrapped from Olympics. Even if double trap is removed from Olympics, I will still be training in it till the Commonwealth Games and Asian Games next year. After that I might shift my focus to trap or skeet whatever suits me more," said Ankur.
Ankur has come up gradually through the junior ranks and has been a consistent performer. He had won gold in the Asian Championship in 2014, and a bronze in the Asian Championship last year. His previous best in a World Cup was a 9th place finish in Baku last year, when he had shot an identical 137. However his best qualification score in a World Cup is 144 at Munich in 2014 where he finished 11th.
Sangram Dahiya also made the final with a score of 138 (30,26,28,28,26) but was the first to exit the match after the 15th double. He finished 6th with 24 hits. This was 27-year-old Sangram's first World Cup final after participating in twelve World Cups so far.
Promising youngster Shapath Bhardwaj shot 132 (25,26,27,28,26) to finish a creditable 10th. The 14-year-old participating in his first World Cup, fell short by five points to make the cut for the finals.
However shotgun coach Marcelo Dradi called Bhardwaj's performance the best of the day, he rated Mittal as one of the world's best in this event alongside Willett.
Australia's James Willett won the gold to claim his third World Cup medal so far while the bronze was won by 18-year-old James Dedman of Great Britain who competed in his first World Cup final.
The Results:
Men's Double Trap: 1. James Willett (AUS) 75 (WR) 138; 2. Ankur Mittal 74 (137); 3. James Dedman (GBR) 56 (137); 6. Sangram Dahiya 24 (138); 10. Shapath Bhardwaj 132. MQS: Prithvi Singh Chahal 130; Sanjay Rathore 129.
Comments