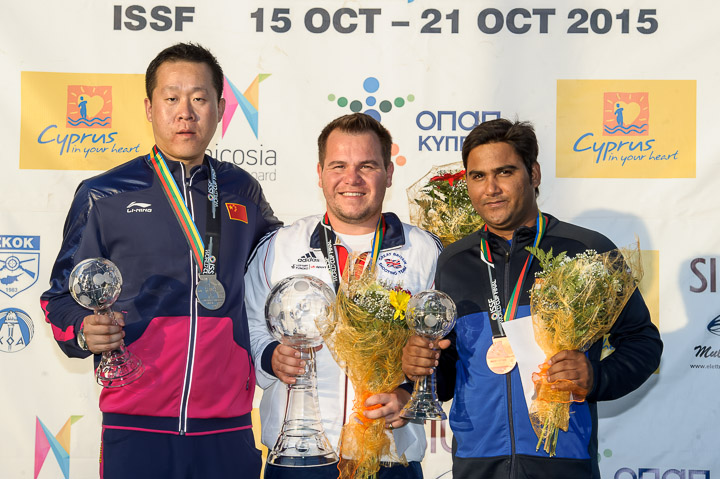 Mohammed Asab won a bronze medal in Men's Double Trap at the ISSF World Cup Final in Nicosia, Cyprus.
The 26-year-old, Asab beat Tim Kneale of Great Britain after shooting a perfect score of 30/30 against Kneale's 27 in the bronze medal match.
Steven Scott of Great Britain won the gold, defeating China's Qiang Pan 27-25.
Asab had qualified for the finals after finishing sixth in the qualification with a score of 135 + 12 points.
Speaking to indianshooting.com, Asab said, "Today's match was very good and this medal makes me more confident to win an Olympic quota. I hope I can shoot much better at the Asian Championship in Kuwait and win the quota".
Although Asab could not win a medal at this year ISSF World Cup stages, but he reached the finals on two occasions. Based on this performance, the ISSF had selected him for the World Cup Final.
Comments