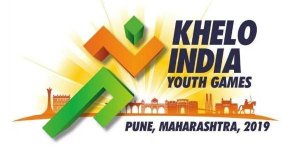 Dhanush Srikanth, who is hearing and speech impaired, won the gold medal in under-21 boy's 10m air rifle at the Khelo India Youth Games 2019 being held in Pune.
The 16-year-old Dhanush of Telangana, who topped the qualification with a score of 629.7, was equally impressive in the final as he claimed the top spot with 248.9.
The silver was won by Yash Yogeshwar Padloskar of Goa with 247.6 while Arjun Babuta of Punjab, who won Junior World Cup bronze medals in the Gabala in 2016 and in Sydney last year, took the bronze with 225.6.
The under-17 final saw a nail-biting finish as Avinash Yadav of Madhya Pradesh shot 250.9 to edge past Divyansh Singh of Rajasthan by 0.2 point.
Yash Vardhan of Rajasthan, who topped the qualification with 629.9, shot 228.1 to win the bronze.
In a thrilling final, Avinash was 0.7 point behind Divyansh before the last two shots. Avinash covered up the lead with a 10.4 as Divyansh could only manage a 9.7. In the last shot, Avinash shot another 10.4 while Divyansh shot a 10.2.
The Results:
Under-21 Boy's 10m Air Rifle: 1. Dhanush Srikanth (Telangana) 248.9 (629.7); 2. Yash Yogeshwar Padloskar (Goa) 247.6 (621.8); 3. Arjun Babuta (Punjab) 225.6 (623.8).
Under-17 Boy's 10m Air Rifle: 1. Avinash Yadav (Madhya Pradesh) 250.9 (618.8); 2. Divyansh Singh Panwar (Rajasthan) 250.7 (627.9); 3. Yash Vardhan (Rajasthan) 228.1 (629.9).
Comments