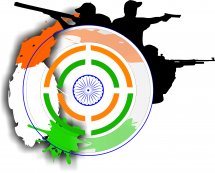 It was a golden start for India as Heena Sidhu and Jitu Rai combined to win the gold on the opening day of the ISSF World Cup Final in New Delhi.
Heena and Jitu registered good shots which also included 10.9 twice by Jitu in the finals to clinch the gold, ahead of France with a margin of 2.3 points.
It was the third successive gold for the Indian pair after the gold medals they had won at the test events held at the World Cups in Delhi and Gabala. However this time the event was being held officially for the first time.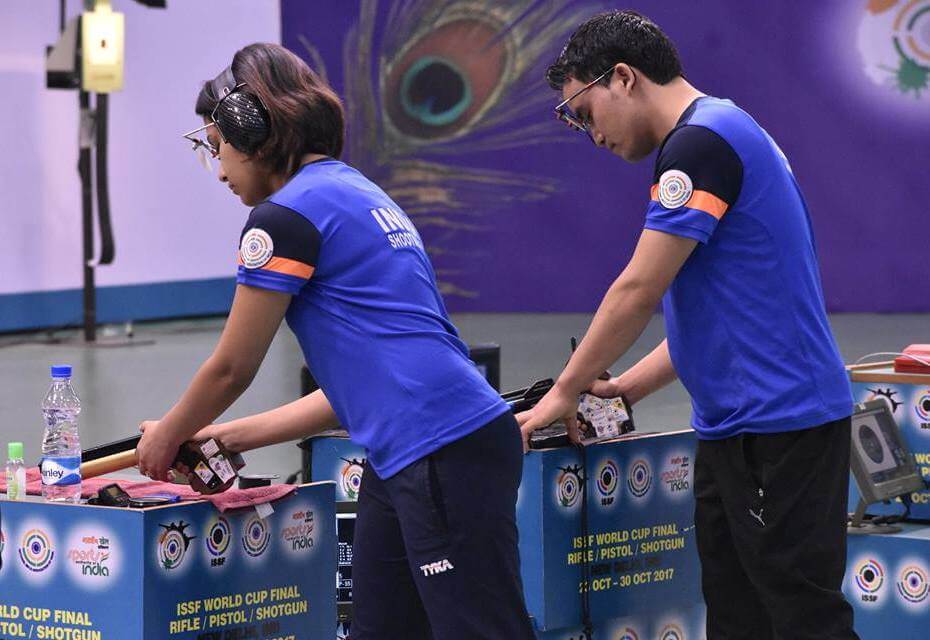 The title was worth 1200 Swiss francs each for the two Indian shooters, who also received the trophies apart from the gold medals.
The silver was won by France's Florian Fouquet, Celine Goberville with a score of 481.1 while the Chinese pair of Cai Xiaoxue, Yang Wei managed to claim the bronze with a score of 418.2.
Jitu will also be participating in the 10m Air Pistol and 50m Pistol events in the coming days.
What a day…. Bad start in the qualifications… Excellent end and great finals with @JituRai love playing wid him

— Heena SIDHU (@HeenaSidhu10) October 24, 2017
In the 10m Air Rifle Mixed Team, Indian duo of Meghana Sajjanar and Deepak Kumar finished fourth after the pair was awarded a two point penalty for breaching the rules which proved costly.
As per the rules which were being introduced for the first time, the shooter on the left in a team has to shoot first during the finals.
The two Chinese teams won the gold and bronze, while Serbia won the silver.
In the Trap Mixed Team, India did not qualify to field a team. The gold was won by Spain's Beatriz Martinez and Antonio Bailon, beating the Italian pair of Jessica Rossi and Giovanni Pellielo 42-40, while team USA represented by Ashley Carroll and Derek Haldeman shot 31 to win the bronze.
The Results:
10m Air Pistol Mixed Team: 1. India (Jitu Rai, Heena Sidhu) 483.4 (767); 2. France (Florian Fouquet, Celine Goberville) 481.1 (766); 3. China (Cai Xiaoxue, Yang Wei) 418.2 (764).
10m Air Rifle Mixed Team: 1. China-1 (Wu Mingyang, Song Buhan) 499.8 (836.4); 2. Serbia (Milutin Stefanovic, Andrea Arsovic) 496.8 (829.8); 3. China-2 (Shi Mengyao, Sui Gengcheng) 430.3 (837.3); 4. India (Deepak Kumar, Meghana Sajjanar) 387.4 (829.0).
Trap Mixed Team: 1. Spain-1 (Beatriz Martinez, Antonio Bailon) 42 (139)(1,3); 2. Italy-2 (Jessica Rossi, Giovanni Pellielo) 40 (139)2; 3. USA-1 (Ashley Carroll, Derek Haldeman) 31 (139)(1,4).
CONGRATS @HeenaSidhu10 & @JituRai for Gold in 10m Air pistol mixed team event in @ISSF_Shooting World Cup Final!The country is proud of you! pic.twitter.com/b2boedVFSC

— Rajyavardhan Rathore (@Ra_THORe) October 24, 2017
Many Congratulations @HeenaSidhu10 & @JituRai. Enjoy your moment. A World Cup finals medal is always special! https://t.co/d1JWW5UyLJ

— Gagan Narang (@gaGunNarang) October 24, 2017
Comments