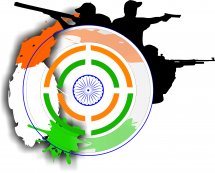 Amanpreet Singh won the bronze medal in his maiden appearance in an ISSF World Cup Final, but the fancied Jitu Rai fizzled out to finish 7th in the Men's 50m Pistol at the Dr. Karni Singh Shooting Range in New Delhi.
The 29-year-old, Amanpreet shot 202.2 to take the third place of the podium at the Dr. Karni Singh Shooting Range.
Jitu was the first to be eliminated and took the 7th position after shooting a score of 123.2 in 14 shots.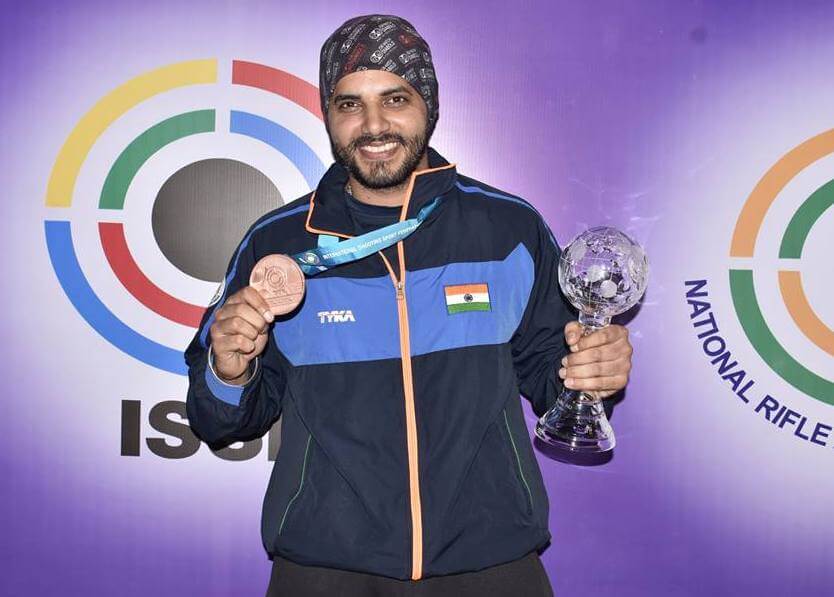 Earlier, Jitu shot 561 (92,92,94,94,92,97) which was 16 points more than Amanpreet's qualification score of 545 (89,92,93,91,91,89).
All the shooters were already assured of a final berth as there were only seven participants in the event.
In the finals, Jitu did not look in a good form as he shot as many as four shots on the 7th ring.
Serbia's Damir Mikec won the gold medal with a score of 229.3, while Ukrainian Oleh Omelchuk finished with silver after scoring 228.0 in a low-scoring but thrilling final.
Amanpreet had won a silver medal in the season opening ISSF World Cup at the same venue, with Rai winning the gold.
Speaking to indianshooting.com, Amanpreet said, "I was under a lot of pressure in the finals but did my best to control my triggering and am happy I could claim a medal among the best shooters of the world."
The shooter, though, managed to pull off good scores when he really needed them.
As luck would have it, an 8.1 in the 22nd shot for the bronze medal proved good enough for Amanpreet. In total, he shot 10 and above five times in the final.
There was an exciting duel for the gold medal between Serbia's Damir Mikec and Ukraine's Oleh Omelchuk of Ukraine as they battled head-to-head for the title.
The two experienced shooters entered the last and decisive series with only a 0.1 point gap in Omelchuk's favour. There, Mikec fired a consistent 9.8, 9.9 combination, which turned out to be enough to best the 9.4, 8.8 nailed by Omelchuk.
Mikec won the gold with a score of 229.3, to claim his second World Cup Final trophy after the one in 10m Air Pistol in Bologna, Italy in 2016.
Omelchuk shot a score of 228.0 to add a silver to the bronze he won a day before in the 10m Air Pistol event.
The Results: 
Men's 50m Pistol: 1. Damir Mikec (SRB) 229.3 (561); 2. Oleh Omelchuk (UKR) 228.0 (571); 3. Amanpreet Singh (IND) 202.2 (545); 7. Jitu Rai (IND) 123.2 (561).
Comments