Heena Sidhu claimed a second international gold medal in a week's time as she won gold in the Women's 10m Air Pistol at the Commonwealth Shooting Championship in Brisbane, Australia.
The 28-year-old, Heena topped the qualification with an impressive score of 386 (95,98,97,96) and followed it with a score of 240.8 in the finals to beat Australia's Elena Galiabovitch by 2.4 points. Galiabovitch settled for the silver while compatriot Kristy Gillman won the bronze with a score of 213.7.
In the finals, Heena did have a strong fight from Galiabovitch but the two-time Olympian asserted her class in the closing shots which also included a perfect 10.9 penultimate shot to seal the gold.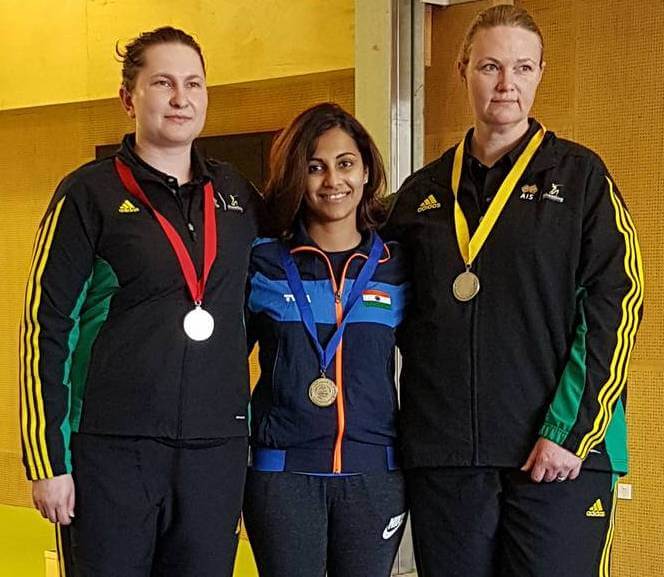 Last week, Heena had won the gold along with Jitu Rai in the 10m Air Pistol Mixed Team at the ISSF World Cup Final in New Delhi.
Compatriots Harveen Srao (194.1) and Shri Nivetha Paramanantham (174.5) finished 4th and 5th respectively. In the qualification, Shri Nivetha shot 374 (91,92,97,94) while Harveen could only manage 369 (94,91,93,91).
Deepak Kumar wins bronze
Deepak Kumar shot 224.2 to win the bronze medal in the Men's 10m Air Rifle.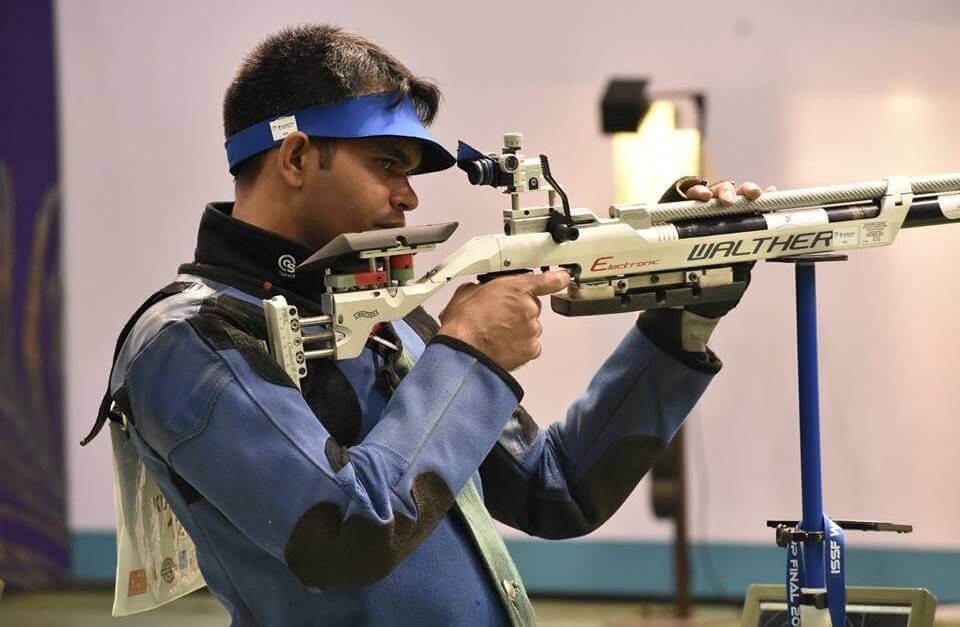 Australia's Alex Hoberg won the gold with a score of 247.6 while compatriot Jack Rossiter shot 245.5 to win the silver.
London Olympic bronze medallist Gagan Narang (626.2) and Ravi Kumar (620.0) who had finished 8th in the recent ISSF World Cup Final shot well in the qualification but finished 4th and 5th while Deepak (620.3) went ahead for a podium finish.
Though Narang missed a medal but his qualification score of 626.2 (103.7, 104.1, 105.8, 104.9, 103.5, 104.2) was a new championship record.
The Results:
Women's 10m Air Pistol: 1. Heena Sidhu 240.8 (386); 2. Elena Galiabovitch (AUS) 238.2 (377); 3. Kristy Gillman (Aus) 213.7 (374); 4. Harveen Srao 194.1 (369); 5. P. Shri Nivetha 174.5 (374).
Men's 10m Air Rifle: 1. Alex Hoberg (AUS) 247.6 (619.7); 2. Jack Rossiter (AUS) 245.5 (613.2); 3. Deepak Kumar (IND) 224.2 (620.3); 4. Gagan Narang (IND) 203.0 (626.2); 5. Ravi Kumar (IND) 182.2 (626.0).
Comments