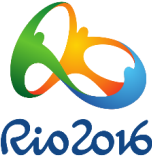 With the much-awaited Rio Olympics just a week away, the Indian shooters have begun trickling into the Olympic Games Village.
The official welcome ceremony of the Indian team will be held on 2nd August. All teams are given specific slots and a brief but elegant ceremony is held to officially welcome them into the Olympic Village, even though they have been staying in it for a few days.
The welcome ceremony is an official function and the Indian tricolor as also the national anthem will be played. It is also a team bonding exercise in a way.
Being considered as one of the medal prospects Jitu Rai looked relaxed and has been visiting some of the famous places in Rio like 'Christ the Redeemer' (The giant statue of Christ overlooking the city).
Joining the other shooters who arrived a couple of days earlier, was India's only individual Olympic gold medallist, Abhinav Bindra who reached on Saturday. The 2012 Olympic bronze medallist, Gagan Narang arrived a day before Bindra. He was accompanied by Chain Singh who was hospitalised in Lausanne, Switzerland last week as he was diagnosed with pulmonary embolism and pneumonia. .
"We are coming from Switzerland and it has been a long journey. It is always nice to get to an Olympic Games and the focus is now on the event," said the experienced Narang as Chain nodded on.
The Indian shooters have been getting used to the village and the various activities here.
Set amidst mountains in Barra in Rio, the Olympic Village has thirty one buildings, which will house nearly 15,000 athletes and officials. It is a mini city by itself and has virtually every facility including gyms, polyclinics, entertainment centres, a huge dinning hall, with food from every part of the world.
All the residential buildings have been provided with Wifi and internet facilities.
Comments