Sanjeev Rajput proved his critics wrong by claiming a silver medal on the concluding day of the year's last ISSF World Cup being held in Baku, Azerbaijan.
The 35-year-old shot 1167 (Kneeling 388, Prone 398, Standing 381) to qualify for the finals in the Men's 50m Rifle Three Position.
In the finals, Rajput shot consistently in the kneeling and the prone position to take the second spot. He became a little shaky in the standing position and shot two poor shots of 8.3 and 9.9 which pulled him down to the fourth place. However in the last three shots, Rajput shot a superb 10.8, 10.8 and a 10.6 to climb back to the second place and claim his third medal in a World Cup.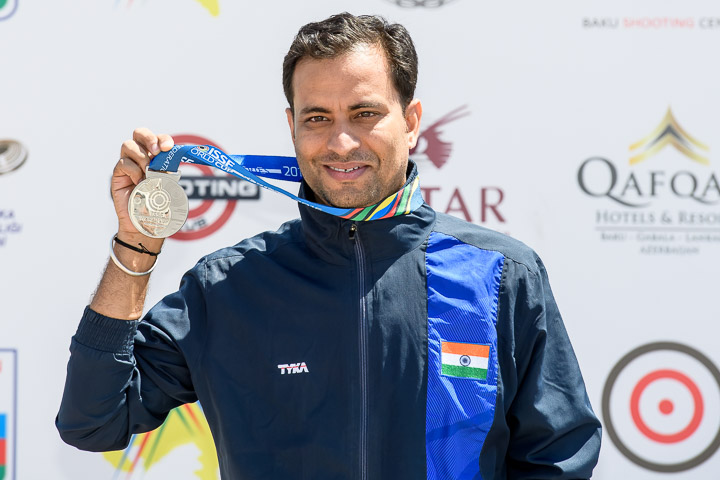 Gagan Narang shot 1161 (Kneeling 391, Prone 394, Standing 376) to finish 23rd while Chain Singh finished 32nd with a total of 1159 (Kneeling 387, Prone 393, Standing 379).
Petar Gorsa of Croatia won the gold with a small margin of 0.6 points over Rajput while Korea's Kim Hyeonjun took the bronze.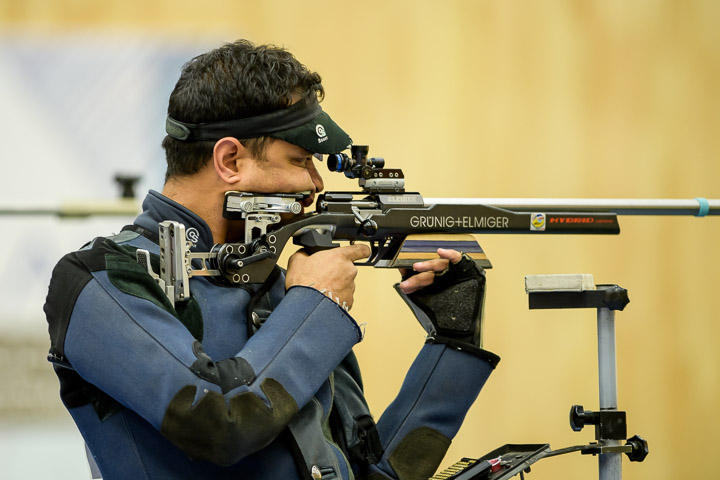 At the Asian Olympic Qualifiers held in January this year, Rajput had ensured India edged past it's tally of 11 shooters at the last Olympics after a hard fought quota in Men's Rifle Three Position
However, the the two-time Olympian from Haryana was not named in the Indian squad for Rio Olympics.
The selection committee of the National Rifle Association of India (NRAI), decided to swap the quota won by Rajput in three position for a quota in men's trap.
Rajput has had a tough 2015 where he had to change his rifle clothing three times, trying to find the best fitting kit. The changes affected his performances.
He also left the Navy in 2014 and it took him a while to adjust to the change in lifestyle. Without a job, Rajput was struggling on his own but had started gaining his form this year.
The Results:
Men's 50m Rifle Three Position: 1. Petar Gorsa (Cro) 457.5 (1173); 2. Sanjeev Rajput 456.9 (1167); 3. Kim Hyeonjun (Kor) 445.5 (1171); 23. Gagan Narang 1161; 32. Chain Singh 1159.
Comments