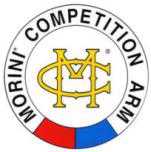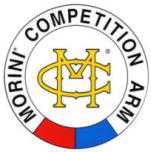 Jitu Rai once again confirmed that he is in good shape with just over two months to go for the Rio Olympics. On day two of the ISSF World Cup in Munich, Jitu finished fourth in the Men's 50m Pistol.
The 28-year-old Army shooter shot 560 (92,93,95,92,95,93) to make the cut for the finals in eighth position.
In the finals, Jitu started well, being in second position for a little while before a string of 8s pulled him down. Even though he recovered to shoot 10.3 and 10.2 on his last two shots, Jitu was comfortably overtaken by three-time Olympic champion and two-time World Champion Jin Jong Oh of Korea, by 2.7 points.
Jitu has been in an excellent form ever since he made a comeback after an abdominal surgery.
This was Jitu's third final in the 50m pistol event at an ISSF World Cup this year. He had won a gold at Bangkok (562+191.3) followed with a sixth place finish at Rio De Janeiro (563+108.9).
Spain's Pablo Carrera won Gold while former Olympic Champions Wei Pang of China and Jongoh Jin of Korea won the silver and bronze medals respectively.
Two others, including Prakash Nanjappa who will be competing in the event at the Rio Olympics, fared below par. Prakash (552) and Omkar Singh (547) placed 35th and 41st respectively.
However it turned out to be a good day for India which saw a representative in each of the two finals listed for the day.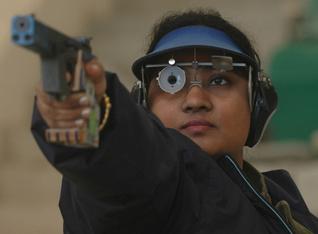 The 35-year-old Anisa Sayyed also gave an impressive performance in the Women's 25m Pistol as she finished sixth in the finals.
Faridabad based Anisa, who had ended the precision stage of qualification yesterday in 12th position shot a brilliant rapid fire round today to qualify for the last berth in the knock-out phase with a score of 582.
In the first competition stage of the final round, Anisa shot 13 out of 25 hits to go into a shoot-off with two others for a place in the bronze medal match. She, however, was first to be eliminated and ended a creditable sixth.
Meanwhile, Heena Sidhu was disqualified in the event as her pistol trigger was lighter than the specification.
The gold in the event went to 27-year-old World champion Zhang Jingjing of China. Olena Kostevych of Ukraine won the silver while Naphaswan Yangpaibon of Thailand won the bronze.
The Results:
Men's 50m Pistol: 1. Pablo Carrera (Esp) 193.9 (565); 2. Pang Wei (Chn) 190.3 (561); 3. Jin Jongoh (Kor) 170.4 (561); 4. Jitu Rai 149.7 (560); 35. Prakash Nanjappa 552; 41. Omkar Singh 547. MQS: Deepak Sharma 537.
Women's 25m Pistol: 1. Zhang Jingjing (Chn) 7 (21) 586; 2. Olena Kostevych (Ukr) 1 (15)4,3,2 (583); 3. Naphaswan Yangpaiboon (Tha) 7 (13)4,4 (584); 4. Antoaneta Boneva (Bull) 3 (15) 4,3,1 (585); 6. Anisa Sayyed 13(1) 582; 58. Pushpanjali Rana 566. MQS: Annu Raj Singh 572; Surabhi Pathak 565.
Comments