At 21, a long career awaits Mireia Rossello in rifle shooting. But irrespective of the laurels she goes on to win, Mireia will mark the date, September 26, 2021, and the event, 8th International Online Shooting Championship (IOSC), for posterity.
The Spaniard won her first international competition in style on Sunday as she won the 10m Air Rifle final with a score of 250.7 and a convincing margin of 2.8 points over silver medallist Tetyana Halkina (247.9) of Ukraine. There was reason to cheer for the Indian audience as whiz kid Visnu Shivaraj Pandian settled for bronze with a score of 226.6.
The online competitions organized by indianshooting.com have been among the most regular in these times of the pandemic and a key factor behind Mireia evolution is the regularity with which she took part in all the events since April last year. Be it the Online Shooting League (OSL), seven editions of IOSC and ÔÇÿTOPGUNÔÇÖ, Mireia has been a familiar face in each outing.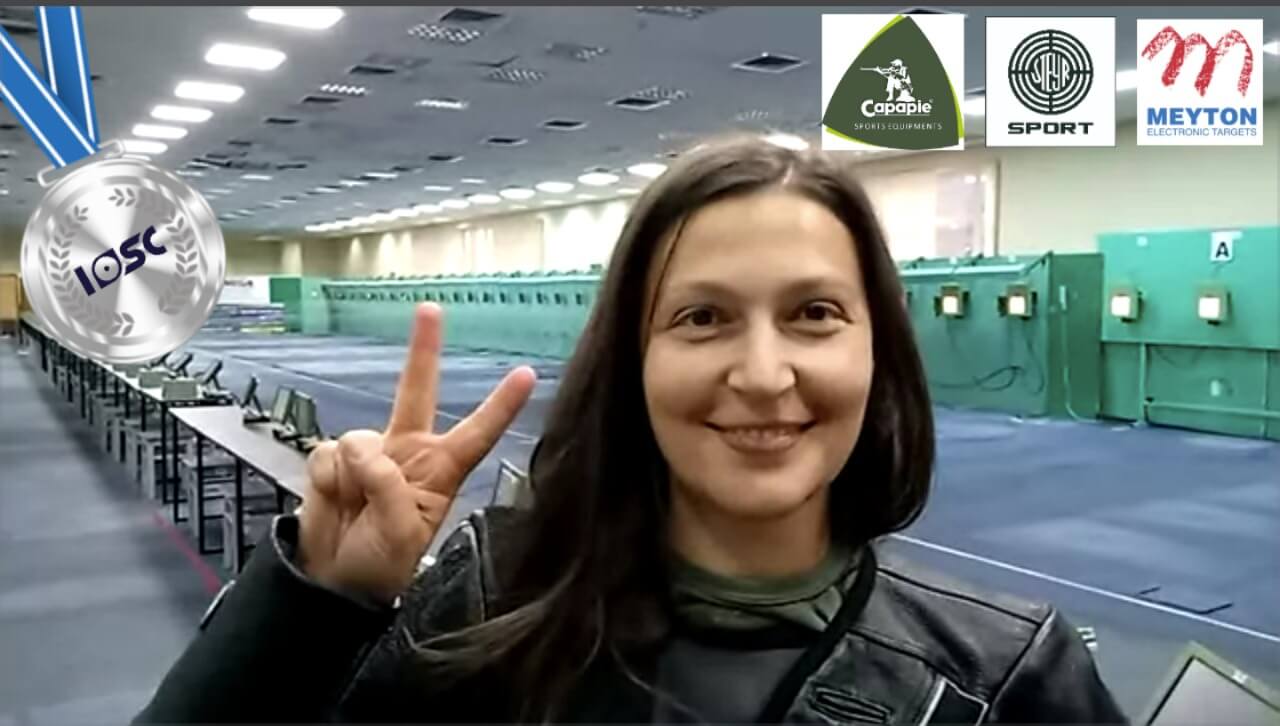 In her hour of triumph, Mireia, clad in Capapie gear, admitted that she has benefitted immensely from this very interesting competitionÔÇØ and its high level of intensity. In fact, it is a sign of the young shooter making rapid strides that she was part of the Catalonian Championship in Mollet, Spain, a few hours before the IOSC final, but yet did not lower her guard.
Though there were signs of physical strain after it was over, Mireia even shot a perfect 10.9 and rarely let her score drop beyond 10s, barring a brief phase towards the end when a 9.7 and 9.9 were recorded.
Silver medallist Tetyana too has an unusual buildup to her maiden podium in an international event. The seasoned 34-year-old from Lviv last competed in an international event in 2016, the European Championship in Gyor and finished 84th. The lack of exposure did not show though as she steadily worked her way up the rankings, and trailed Visnu by a slender margin after the 20th shot. But with identical 10.6s, she surged ahead and sealed silver.
Given that IÔÇÖve had very little international exposure the past five years, the IOSC has been very good learning for future international competitions,ÔÇØ said Tetyana.
As for Visnu, who won the 5th IOSC among other strong results in this format, it was another opportunity to express himself on a platform he has come to love. I like to compete in the IOSC as it's very well organised,ÔÇØ he said.
The 17-year-old experienced tournament pressure after a while and perhaps that reflected in Sunday showing. I could have done better, but felt some pressure given the break in competition. I will work towards overcoming this,ÔÇØ he said.
Comments